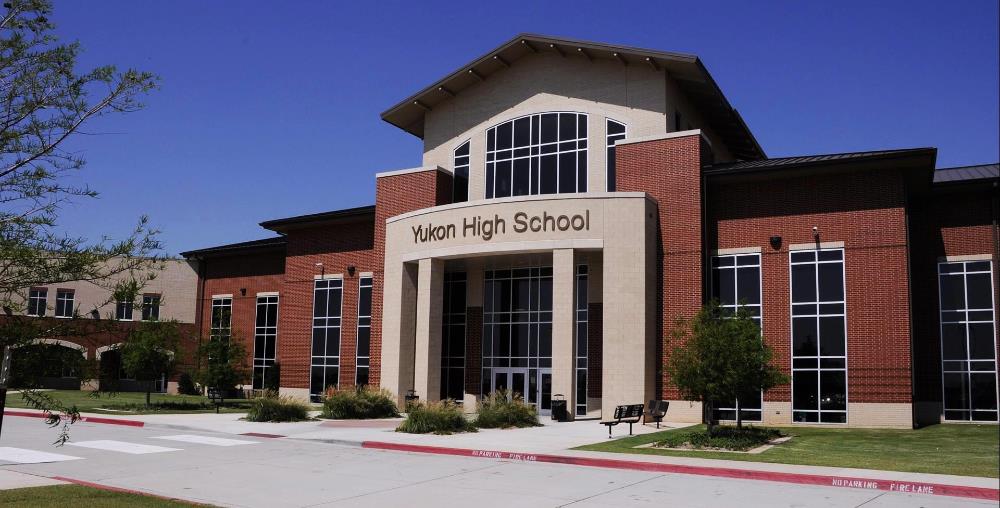 OK Preps 2015 Feature – Shane Block
Posted on: May 25, 2014
Image via kfcengr.com
Coming to you this week is another Okie. We like to shine a light on the Sooner State guys every chance we get, and a guy that definitely needs and deserves some publicity is Shane Block out of Yukon. Right now Shane goes 6'5″ 275 and seems to be filling out more and more. He's someone that jumped out at me on tape because you notice right away how just athletic he is.
He's got really good size, and with that athleticism, he makes things look easy and smooth on film. When he's pulling, he locates and locks onto guys very easily and naturally. On "play-away" (a play going to the other side of the formation), he cuts off the backside very easily and can scoop the defender out without a struggle. He gets up to linebackers very quickly, and he's always the first guy off of the line of scrimmage.
One the things he needs to work on though is his tendency to drop his hands a little bit in pass protection. He makes the mistake of trying to initiate the contact in pass pro with his face (what you do run blocking) which leads you to lunge at people. Against better competition, he'd be succeptible to a quick swim or the butt-and-tug move.
He's a really great run blocker, very aggressive, and he'll need to teach himself how to sit in the chair and shoot his hands. Like you've heard me say a hundred times, guys gotta use their hands. When you go to the 1:24 mark on his Hudl tape, you see him drive a guy five yards off the ball, but he doesn't lock the guy out and finish him off. As a result, since he isn't pressing the guy and trying to bury him with his arms, it allows the defender to wiggle off and toss Shane to the ground. Those with an untrained eye would call him a lunger or waist-bender, but to me he just needs to work his technique and use his hands.
He's a natural knee bender that just doesn't have the greatest of technique right now. A redshirt and a great teaching offensive line coach like Joe Wickline or Bill Bedenbaugh would be exactly what he needs. He's a guy that could fly under the radar much like Tristan Hill has done out at Mustang.  I know, I know, you can't mention Mustang and Yukon in the same breath, but it's crazy how these guys whose schools are arch rivals are very similar in build, athleticism, and oddly enough their recruitment.
Once Tristan's uncle reached out to us, we put together a profile and got him some attention.  That said, Tristan's ability garnered him a Vanderbilt offer in the SEC before it was said and done. But he spurned them to go to Georgia Southern in the end. Hopefully we can get Shane's name out there and in front of some people who can get an offer his way. In my opinion, he's BCS level good and just needs a coach out there to recognize his ability. Kid can play.  K is going to reach out to him soon and see what he's hearing from schools.
2015 OK PREPS FEATURES: