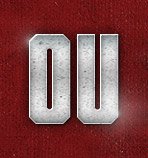 OK Preps 2015 Feature – Joshua Little
Posted on: May 8, 2014
It's no secret that we love us some Oklahoma kids. And since we're all Oklahoma kids ourselves, one of the unwritten objectives we have is to shine a light on some of these guys who may not have been uncovered just yet in the Sooner State. Names like Tristan Hill (Georgia Southern), Papi White (Ohio), Kaden Jackson (2015), Diesen Gorham (Emporia State), and hopefully many more to come who we'll introduce to our readers.
One such individual is Millwood's own, Joshua Little (VIDEO). Josh is currently listed at 6'4″ 231 lbs and getting ready to enter his senior season on Oklahoma City's north side. At this point Josh is a raw prospect, but is also one who could easily transition to becoming a difference maker at the Division I level. What makes me so optimistic about his potential is watching how hard he plays, and how passionate he is about the game. When you watch his film, you can't help but notice that he's ALWAYS the first guy off the ball on both sides of the line. He's very fluid in his movements, and when he plays without indecision, he is dominant. Much like Trey Carter, who we profiled early on, I believe that Josh is a guy who needs to play close to the ball. When he has to make a lot of choices about what he's doing out on the edge, it slows him down. But when he's playing inside at the defensive tackle spot, you really notice him turn it loose and become an extremely disruptive force. I thought I was watching the Jadaveon Clowney hit on one highlight, as he had a play very similar about three plays into his film.
Josh comes with a great frame that's very similar to that of current Sooner, Geneo Grissom. He's definitely a guy who could carry 270 pounds without a lot of trouble. It's funny that K mentioned in his defensive question mark post how once Geneo got out of his own way and trusted what he had been taught, he finally blossomed in that Sugar Bowl game and became a dominant force. As I watched Josh's film, I couldn't help but think I was watching a much more raw version of Geneo.
Another thing that I couldn't help but notice, was how Josh never used his hands. At 2A Millwood, it's not a big deal to let an offensive lineman get his hands on you. But at the college level, it's a problem. Play after play, you see Josh fly off the ball, get contacted, and then go essentially unblocked since he's so slippery. It's actually pretty scary to think about how difficult to block he could become once he learns how to use his hands. I can hear Jerry Montgomery yelling…"press!, press!, press!" as he watches his defensive linemen work their technique in practice. Josh will need that kind of a teacher at the collegiate level, and he'll need someone who will get him to focus on technique.
Athletically, Josh is plenty gifted enough to be successful. So his ability and willingness to take to teaching at the next level will determine his success. Players who come from a smaller school typically don't receive the level of teaching that kids from bigger schools do. Case in point was Matt Dimon, who cracked the rotation as an undersized true freshman last year. From an overall athletic standpoint, Matt doesn't necessarily overwhelm you. But since he has been exposed to focus on technique and structure at powerhouse Katy high school, he takes to that level of teaching from Coach Montgomery like a fish to water.
Don't get me wrong, we have nothing but respect for the coaching staff at Millwood. It has been one of the great programs in the state for a number of years now. I'm just pointing out the challenges Josh will face in transitioning from a level of football, where he is athletically leaps and bounds better than 95% of his competition. As opposed to a level where he will be a developmental prospect, who will have to rely on his ability to adhere to technique rather than simply being athletically superior to his competition.
My gut tells me Josh can be a guy who could be a disruptive force by his third or fourth year in a program. I feel that way because I see how much he loves the game. Again, he needs someone as a position coach who will push him. Someone who will nitpick his game enough to force him to be great.  If he gets in the right situation, he has the passion and physical tools to be a guy you hear about in a few years talking about how he got overlooked by a lot of people.  Now he's just out to prove everyone wrong.
2015 OK PREPS FEATURES: