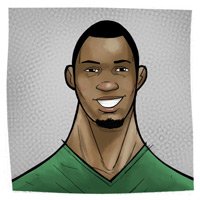 RYAN BROYLES
Playing Experience: Two time All American wide receiver for the University of Oklahoma.
Currently: Plays wide receiver for the Detroit Lions
Role: Contributor and Marketing director
Expertise: Offensive skill positions, offensive scheme and defensive backs
Notes: Broke the all-time NCAA receiving record and was a two time Biletnikoff finalist.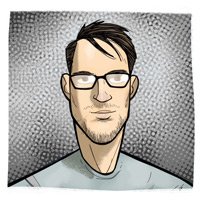 ZACH (aka "Ace")
Playing Experience: Linebacker at Drake University
Currently: Journalist and high school football coach
Role: Contributor and Defensive Oversight Director
Expertise: Defensive positions and defensive scheme
Notes: Worked as junior college recruiting advisor at the University of Texas (San Antonio). Also worked as student football assistant at the University of Oklahoma and the University of Kansas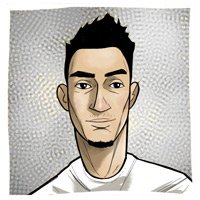 YOST (aka "The Yost")
Playing Experience: Walk-on wide receiver at Oklahoma State University
Currently: Owns a t-shirt and screen printing company
Role: Contributor and Communications Director
Expertise: Offensive skill positions, offensive scheme and defensive backs
Notes: Worked as a film review assistant at OSU where he helped break down weekly opponent tendencies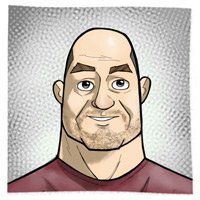 JY
Playing Experience: Offensive tackle at Missouri Southern State University
Currently: Works in management at a world renowned transportation company
Role: Contributor and Offensive Oversight Director
Expertise: Offensive and defensive line, linebackers and offensive scheme.
Notes: Was a two year starter and three time letter winner at Missouri Southern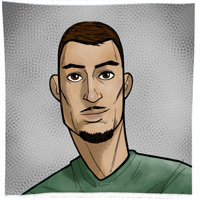 SUPER K
Playing Experience: Super K is our lone contributor who didn't play college football. Instead he spent his college years training as a boxer, initially under the tutelage of former WBC International Heavyweight champion Ross Puritty
Currently: Is a lawyer and a singer/songwriter
Role: Contributor and Editor
Expertise: Defensive positions and defensive scheme
Notes: Spends more hours than he would care to admit studying football strategy and scheme and evaluating player film
Who are The Football Brainiacs?
We are a group consisting primarily of guys who played college football that love the game and understand the details of the game and the nuances of talent evaluation.
What do The Football Brainiacs do?
We give you short and straight to the point high school football recruit evaluations, news, commentary, game breakdowns and whatever else comes to our minds that we think y'all would like to read.
How do The Football Brainiacs evaluate talent?
We use a scale from 2.0 to 5.0 with .1 increments. We watch the players film and distinguish players based on the nuances in their ability, talent and athleticism as well as how they might fit within a particular scheme. We do not use a standard method of evaluation because talent evaluation is not an exact science. It is something you develop an eye for or gain an understanding of as a player or coach. Each evaluator or guest evaluator will evaluate based on their experience. However we do use a guideline scale which is as follows:
2.0 – 2.6: Division 1 prospect but not an above average prospect. This player may provide a team with quality depth down the road. May not necessarily have the natural tools to develop into a starter.
Further explanation: this may be a young man who might be lacking the height or athleticism to necessarily play at some of the more competitive programs in the country but could play in a back up role or as a starter at one of the smaller Division 1 programs
2.7 – 3.3: Above average prospect. This player may eventually end up as a quality starter down the road but may not necessarily have the natural tools to develop into a difference maker. Also might need a little more time in a college program before he is ready to get on the field.
Further explanation: this may be a young man who has a lot of natural tools but might be missing something that he can overcome in the proper scheme or just needs a great deal of development but with time can start for a bigger Division 1 program
3.4 – 3.9: Good to great division 1 prospect that is considered one of the better prospects/players in his region and has the the natural tools to develop into an All-Conference type candidate.
Further explanation: this is a scheme diverse player that has some tools that jump out at you and you can certainly see that he has enough to grow into not only a starter but with enough work, perhaps, even an All-Conference player
4.0 – 4.4: Excellent division 1 prospect and truly elite athlete. Has a chance to be a real difference maker and has the tools to perhaps develop into an All-American type candidate. Should see early playing time.
Further explanation: He has truly elite natural talent coupled with a high IQ and plays with a real "edge". This guy jumps out on film and says "look at me!"
4.5 – 4.8: Special player. Has all the physical tools to develop into a difference maker and is already well on his way in that developmental process. Should see early playing time and is likely a 1st or 2nd round NFL player in the future.
Further explanations: just about anyone with eyes can tell this kid is a stud. Has every natural quality to develop into a difference maker in college and be a high draft pick.
4.9 – 5.0: Franchise player. This is a "Can't Miss Prospect". Your grandma can tell this young man is sick.
What makes high school football talent evaluation difficult?
In high school the differences in coaching and development across the country or varying high school class sizes are drastic. Additionally kids bloom at different times in high school. Some kids start playing the game later than others. And, in fact, some kids are asked to play positions in high school due to a need that they wouldn't play in college. All these varying factors makes the details and the nuances that a good evaluator notices critical in giving the best possible evaluation and projection about a players ability to perform at the next level. If an evaluator could look at two kids who developed at the exact same time, played the exact position they'd play in college and received the exact same coaching then talent evaluation would be far easier. But the fact is there are so many varying factors in high school that the task of finding subtle hints and differences in talent can be challenging. But we believe we are up to the challenge.
Aren't there already other websites that evaluate talent?
Yes, but we often disagree with them.
How do The Football Brainiacs feel about the other evaluation sites?
We are not trying to replace those sites. In fact we enjoy those sites. But we are a unique voice. And since most of our guys played the game we feel like we can offer some different insights to fans.