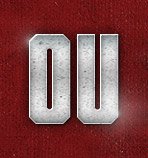 Open Post | Wednesday, Feb. 26th (Updated 4:40 pm)
Posted on: February 26, 2014
We've got a few notes for today:
– We will start out with a big offer out in Arizona. Oklahoma has extended an offer to LB/DE Cassius Peat. I talked to Peat a little bit and he said that it was coach Kish that extended the offer so my assumption was he's being recruited as a stand-up LB in our scheme. He confirmed that he is indeed being recruited as an LB. Also here's something interesting, when we talked about his interest in Oklahoma he said, "I have a lot of interest in OU! Always have been a huge fan." So it sounds like Oklahoma may be a real player in Peat's recruitment. We'll try to review some film of Peat in the very near future.
– One of the Big Texas 3 DBs that we highlighted this morning (LINK), Roney Elam Jr. picked up a Texas Tech and Baylor offer. He has told me he wants an offer from Oklahoma and as I said before, he'd be my next offer. He's a bad dude and in my opinion a superior talent on tape than any of the other safeties Oklahoma is currently recruiting.
– A couple months ago one of our regular readers/commenters, Ed Cotter, told us about a DB/WR out in California that he knew named Ykili Ross. We were very impressed with Ykili's film. He's a kid we believe can play anywhere in the country including Oklahoma. We got in touch with Ykili and his family over a month ago and we've been in touch with them ever since. We're happy to say that Ykili picked up his first offer yesterday from Arizona State. That offer was quickly followed by two more offers with UCLA and San Diego State offering today. The recruiting game is a funny business. All those west coast schools knew about him. But no one wants to be the first to offer because no one wants to lose their job if the a player doesn't pan out. In fact UCLA had been in contact with the Ross family for a while and had given him the classic "we want to see you in camp this summer" (and just a little tidbit – camps aren't always a good thing; sometimes they can kill your recruiting for good). Fortunately a big school (ASU) believed in him enough and surprise surprise UCLA decides he's good enough now haha. We expect a lot more schools to get in the picture soon.
– As Jordan noted here Kendal Thompson will transfer to Utah. We're excited to see him play there!
– One of our favorite in-state players, Dahu Green, picked up another offer yesterday. This time from Washington State. For those who didn't see his film a couple weeks back when we posted it on our YouTube account, here it is: LINK. Dahu will be heading to Arkansas for jr. day this weekend. Don't be surprised if Arkansas offers. He currently holds offers from Washington State, Tulsa,  Southern Miss, Louisville, and Cincinnati. Not sure what Oklahoma and Oklahoma State are waiting on. 6'4+ kid with great body control that can run and is sitting right in your backyard? No brainer to us.
– UPDATE (2:20 pm): DE and current TCU commit, Breylin Mitchell plans on attending in Oklahoma's Jr. day this weekend. It's going to be a small group but it looks like there will be a lot of talent there.
– UPDATE (2:50 pm): It looks like Oklahoma has made another offer. This time to ATH/LB Manny Bowen from New Jersey.
– UPDATE (4:30 pm): DB, Roney Elam that we featured this morning in our Big Texas 3 DBs post just picked up an Alabama offer!
– UPDATE (4:40 pm): Westmoore WR, Dahu Green has just picked up an offer from Kentucky!