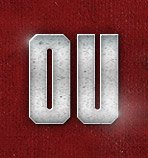 Open Post | Weekend, May 8th – 10th (UPDATE Fri., 3:31 pm)
Posted on: May 8, 2015
– Bryce Youngquist: We know there hasn't been a ton of things to get excited about as of late, but some potentially promising news is starting the percolate. We noted yesterday that Oklahoma is very much in the thick of things with 2016 OLB/DE Mark Jackson, who is hoping to make a decision soon. And while 2016 linebacker Bryce Youngquist (6'2″ 210 – Rancho Cucamonga, CA) isn't necessarily planning to make his decision right away, he's definitely giving the Sooners a serious look.
When OU first offered Youngquist, he told us that with that offer the Sooners immediately jumped into his Top 5 along with Oregon, Arizona State, Utah & Wash. State. I had a chance to catch up with him earlier this week to see if he had any summer plans solidified. Youngquist let me know that he and his parents will visit Illinois, Wisconsin, Northwestern, Tennessee and…yes…Oklahoma this summer.
One of the things that stands out to me about Youngquist is that he's consistently spoken highly of Oklahoma and this planned summer visit should only further solidify their position with the talented linebacker. – (Super K)
– Breon Dixon & Chad Clay: If you weren't already aware, OU has made multiple offers to prospects in Georgia this past week. Two of those players are 2017 LB Breon Dixon and 2016 CB Chad Clay, both out of Peachtree Ridge High School in Suwanee, Georgia.
Dixon and Clay are also teammates with talented 2017 DB, Deangelo Gibbs. And that's important because Gibbs has family, an uncle, in Dallas and visits this part of the country on a fairly regular basis. In fact, Gibbs trains with Clay Mack when he's in Dallas. All three players are also on 2017 DB Jeffrey Okudah's (Grand Praire, Texas) 7-on-7 team.
Dixon and Clay both told TFB they are hoping to make it out this way, with Gibbs, later this summer. So while it may seem a tad odd that OU would make so many offers in a state they don't normally recruit, it sounds like there is a good chance OU will at least have the opportunity to host these talented teammates. And, at the same time, potentially expand their relationship with Okudah as well.
Interestingly, when we asked Clay what he thought of Oklahoma he said, "I've always liked them as a football team growing up due to the history and tradition, but I've never really had the reality of getting a chance to play for them…now that I do, I have to look more into it."
Gotta love seeing a young man who is so articulate and cognizant of tradition in a time when uniforms grabs headlines. – (Brandon & Super K)
– Jamyest Williams: Oklahoma also recently offered 2017 ATH Jamyest Williams (5'9″ 180 – Lawrenceville, GA). While Williams doesn't go to Peachtree Ridge with the guys we were just talking about above, he does play on the same 7-on-7 team as Okudah, Dixon, Clay & Gibbs. So again, while it may seem random that OU has offered all these players out of Georgia, there is an obvious connection between the group.
Williams told TFB he is considering a visit to Norman with his teammates later this summer. – (Super K)
– Brendon Evers: A 2017 OK Preps player to keep an eye on is Bixby defensive tackle Brendon Evers (6'3″ 285). He's still young and I expect him to continue to grow and develop, but as just a sophomore he's already 6'2+ and 280 lbs +. For you film junkies or OK Preps fans, take a look at his film.
Again, be mindful of the fact Evers is still just a sophomore. The jump that young guys make while they're high school is tremendous, and Evers already shows nice quickness and power as well as the ability to close, plus the flexibility to get skinny. – (Alex)
– UPDATE (Fri., 12:43 pm): Some of you may recall highly recruited DB Nick Harvey from the 2014 recruiting class who signed with Texas A&M. Harvey was recruited by schools like LSU, Notre Dame, Texas and, yes, Oklahoma.
A source tells us that Harvey may be looking to transfer. In fact, we have been told Harvey was recently in Norman for a visit. A transfer has not happened yet and we could not confirm what other schools, if any, he is considering or whether it is even certain he will transfer at all. But the report of said visit certainly does add some intrigue to the situation.
– UPDATE (3:31 pm): Coach Boulware stopped by Arlington Martin to see 2016 LB Hunter Donnelly. Donnelly told me that he is expecting coach Kish to come by next week. Donnelly is someone to keep an eye on. OU has been recruiting him for a while now. If an offer happens it would certainly be well deserved. Donnelly is talented and don't be surprised if his offer list grows significantly in the future. – (Alex)