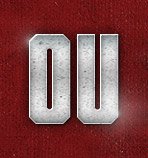 Some Quick Thoughts On Connor Williams
Posted on: April 24, 2014
In today's Open Post, one of our readers (Zack) put up the tweet that a kid named Connor Williams (Coppell, TX) had recently received an OU offer. In reading the tweet, I noticed he was a 2015 offensive lineman but the name didn't ring a bell. So I jump on Hudl, and come to find out he's listed as a tight end but checks in at 6'5″ 275 lbs.
Before anyone jumps on the train of 'why do we go after these guys who were tight ends and wah wah wah', just check the film. If recent memory serves me correctly, we had a former tight end/high school QB who went fourth overall in the draft to the Eagles not too long ago. Also, Bobby Evans, in my opinion, is going to be elite at the tackle position, and he also played two years in high school at the tight end spot. Sam Grant, another kid who came in as a TE, is now an offensive tackle full-time and looked pretty good in the spring game, I might add. So why is it that coaches go after these guys at the tight ends position?
First, you have to look at the athleticism of the player. Baring in mind that if a guy isn't athletic or quick enough to get to the block he needs to make, it doesn't make a crap if he's as big as a house. Secondly, you have to look at the guy's frame and determine where he may project, in terms of his size, three or four years down the road. Since we get in on a kid as a junior (what Williams is now), really, four years from now a kid would potentially just be entering his redshirt sophomore season.
So, when I was watching Connor's film, I said to myself "Lane Johnson 2.0." If you can look past how raw he is, three things stood out to me. First, he's extremely athletic for a kid his size. There were several spots in the tape where you could see him getting to the point of attack much quicker than the defender. That, in and of itself, is extremely rare. Second, just look at his frame. The guy is going to be a monster in four years. He could end up being a three year starter at a school like OU, become a guy who ends up playing at 320 or 330, and not lose any of his athleticism. And finally, third, the kid looks to have the right mentality. He was very aggressive in his blocks and isn't afraid of hustling. There were a few plays that he drove people out of the frame.
So when I look at him, I think Coach Bedenbaugh has to be excited about the idea of working with a guy like Connor (hence the offer, right?).  If Bedenbaugh can bring the potential out of him — that is assuming, of course, Williams were to commit to Oklahoma at some point — then you could have a one-two punch of potentially elite athletes at the tackle position in Williams and Bobby Evans.