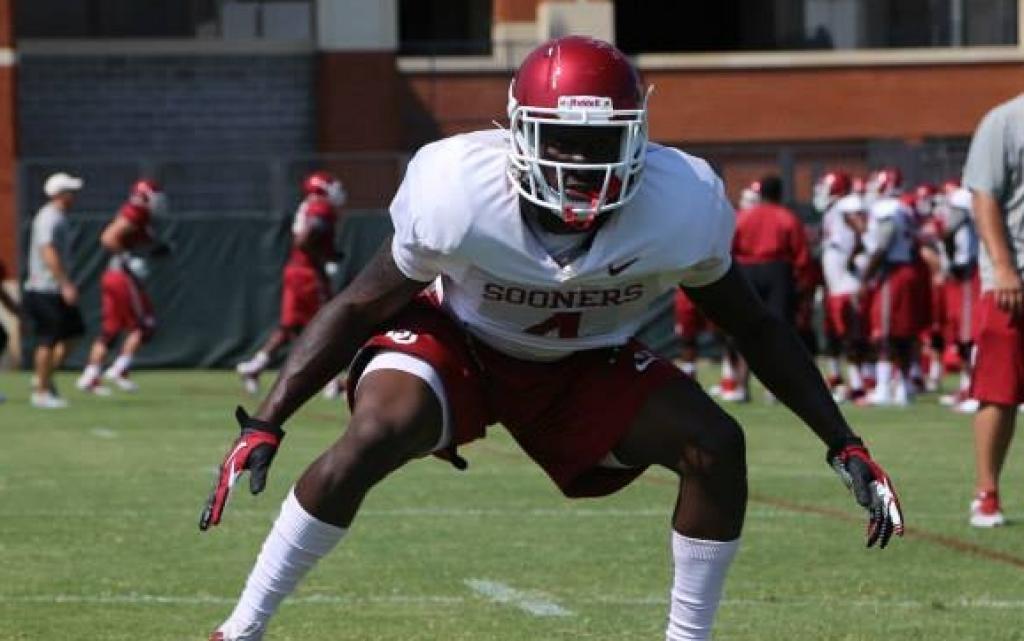 Open Practice Notes
Posted on: April 11, 2014
Image via Sooner Sports
Had a chance to catch up with a couple people who were able to take in Thursday's open practice. And while none of these notes will be of the 'earth-shattering' variety, we still wanted to go ahead and share them as OU practice info, even from an open practice fans and media alike were allowed to attend, is at a premium.
* Fans and media got to see about 45 minutes of practice, the last 30 of which the team spent in a semi-scrimmage format. But we're told the coaches were pretty quick with the whistle, especially on running plays, so there weren't a ton of "big plays" made. And in addition to the injury issues we're already familiar with, there were a couple other guys held out just for precautionary reasons, Charles Tapper being the most notable.
* All four of the quarterbacks had their moments, though the only one to throw an interception — which came on the very first play of the 'scrimmage' — was Trevor Knight.
* Dakota Austin made said INT and was running with the first team in that starting CB spot opposite Zack Sanchez. But before you go reading too much into that, Stanvon Taylor got plenty of his own time with the 1's as well.
* Kind of interesting to note Josiah St. John was running first team left tackle.
* As was posted in one of the threads on the site yesterday, Frank Shannon was not involved in the practice/scrimmage but The Oklahoman's Jason Kersey later confirmed with Tim Kish that it was simply due to an illness. Nothing to worry about.
* KJ Young and Austin Bennett were the two receivers that probably stood out the most, though Derrick Woods did make a nice touchdown grab in the corner of the end zone on a fade route from Knight.
* Justice Hansen also had a TD pass to Taylor McNamara at one point.
* You — and OU opponents — are going to know Hatari Byrd is on the field this year. He knows how to make those pads pop. He may get caught out of position on occasion, but he will be a physical presence in that back end. We had a reader, Dustin Parish, who echoed those sentiments with some thoughts he took away from the Thursday practice that he has shared in the site's comments section.
"Hatari Byrd was flying around in practice although one time he was out of position and Mike was pretty quick to let him know so."
* Don't sleep on Matt Romar at nose guard. Depending on what happens with Jordan Phillips, Romar could be a guy you hear from this year. In a perfect world, he's still probably a year away. But the coaches really like his development so far and have even been working him in some with the first team defense.