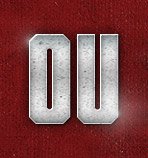 Open Post – Weekend, March 7th, 8th & 9th (UPDATED Sun. 3:20 pm)
Posted on: March 7, 2014
Well it's rather late in the day so I figured we'd do an Open Post that covered any news we gather from today and tomorrow.
– Oklahoma has offered FB, Chandler Cox out of Apopka, Florida which is a school many of you may remember because that is the same school current OU player, Ty Darlington attended. It sounds like Chandler is very interested in Oklahoma. He's already told me that he is planning on visiting OU this spring or summer.
– Last week we posted a piece called "The Big Texas 3" which was about three big CBs in Texas that we are fans of. PJ Mbanasor is one of those CBs and he currently has an OU offer and Oklahoma is in REALLY good shape with him right now. But another one of those DBs, Roney Elam, received his Oklahoma offer yesterday! Everything I've heard about Roney is that he is an LSU lean but we'll see.
– Oklahoma has made a new offensive line offer today. Oklahoma has offered Tevita Halalilo out of California.
– One of our favorite CB/WRs in the country, Ykili Ross, out of California has been getting a lot of attention lately. One of our readers, Ed Cotter, suggested him to us a while back and we've been in regular contact with Ykili and his family. Ykili's father called me today to let me know that Oklahoma has spoken to Ykili's head coach and either an offer was made or will be made. We are waiting on confirmation as Ykili is meeting with his HC now.
– Dahu Green is an Oklahoma WR who has been receiving a lot of attention from schools around the country. I've got a friend who knows some of the coaches at Alabama and he told me that Alabama REALLY likes Dahu. A decision has not been made on whether to make an offer yet but it is being discussed today.
– Also, Lawton DB Darreyl Patterson pulled in a Kansas State offer this past week. I'm hearing that none other than the head man himself, Coach Bob Stoops, is a huge fan of Patterson. I was told by a source that Patterson, assuming the coaches like what they see in the spring, may very well get an OU offer.
– Around 11:30 am on Friday, Jordan Esco was listening to KREF and apparently some less than flattering statements were made about our website. We want to again make it very clear everyone that we do NOT steal any information from pay websites. We have our own sources for all of our information. If any of our readers heard the comments please email us at admin@thefootballbrainiaics.com and let us know what you heard.
– UPDATE (7:04 pm): I can confirm that Ykili Ross has indeed received an Oklahoma offer! They've said he can play either WR or DB. In my opinion he can be great at both but his greatest upside is at DB. He moves like he's 5'9″ but stands 6'1″.
– UPDATE (7:06 pm): OU QB offer Jarrett Stidham has committed to Texas Tech.
– UPDATE (7:13 pm): Oklahoma has indeed offered CB Dechaun Holiday out of California. He's listed at 6'2″ 207 lbs. That is a big corner if that is indeed his true position!
– UPDATE (Sat. 10:05 am): Ronald Jones II, an OU offer and one of the top 2015 RBs in the country, put out a Top 6 on Friday that did include the Sooners. What was interesting about his list is that it didn't include Texas, who had offered him the night before. The general assumption prior had been that whenever the Longhorns finally got around to offering, they would quickly jump to the top of the list. Evidently, that was not the case and one would have to believe that, at least for now, was good news for OU. Jones is continuing to pick up offers, sometimes multiple, daily so this Top 6 is certainly written in pencil, not pen.
But based on how things currently stand and OU's known 2015 RB offers, all signs point to Jones being Cale Gundy's top target at the position. And when you watch his film (below) it's pretty obvious why.
– UPDATE (Sat. 1:27 pm): I have some friends who are coaches that are at the Rivals event in Dallas today. I'll try to get some updates from them, but one of them called me and told me that Casady WR Denver Johnson is looking really good!
– UPDATE (Sat. 1:32 pm): Got word that Edmond DB, Ashton Preston is 2 for 3 in his 1-on-1 reps.
– UPDATE (Sat. 1:37 pm): Friend called and said Dahu is doing alright, but had a few bad balls thrown his way and is still getting used to handling the press coverage. Reiterated again that Denver Johnson is tearing people up. Sorry can't get a ton of updates for y'all, but a lot of my friends are out there to watch specific people that aren't necessarily as relevant to our readers. Lesson learned though. We should have sent someone down there.
– UPDATE (Sat. 1:40 pm): Rob Cassidy from Rivals.com just tweeted out that Will Sunderland is "having a huge day here in Dallas." I'm going to try to get some thoughts from one of my coaching friends that might have seen him but it sounds like he's doing well!
– UPDATE (Sat. 1:43 pm): Stud DE Jake Pickard picked up his 3rd offer today. This time from in-state Big 10 school, Rutgers!
– UPDATE (Sat. 4:00 pm): Alright, talked to my friend who was at the Rivals camp, who is also a coach down in Texas, and these were his thoughts. First, he said OU commit Josh Wariboko tore the camp up. He said he won the MVP award and it was well deserved. He did not agree with Will Sunderland (OU offer) winning the MVP award. He said he would have graded Sunderland as a "B." He said he felt the best DB there was a kid out of Arlington (working on getting the name). He said that DB wouldn't let anyone off the line. I believe he was the kid who jammed Dahu Green.
Speaking of Dahu, it sounds like he did really well later in the day. Ended up catching 9-of-12 balls and couldn't be guarded by any of the DBs. My friend said "Dahu is just too damn big for them DBs."
He reiterated that Denver Johnson also did well. He caught two or three 9 routes in a row and ran them beautifully. He said Johnson has another gear that he didn't expect to be there. He also said that JaMychal Hasty is just too explosive. No one could cover him. He loved Hasty. He also loved Skyline LB  and OU offer Anthony Wheeler. Said he moved well in space and was able to cover just about everyone other than Hasty, who apparently no one could cover. He said that Wheeler looks like a kid who could start as a true freshman. He also mentioned that the QBs were having a tough day with the wind. But he said that the sophomore QB out of Edmond Santa Fe, Keaton Torre, looked pretty good. He also said Edmond Santa Fe DB, Ashton Preston, did a nice job. He said he's very strong and was able to jam receivers back 2 or 3 yards.
Also, sounds like Jamile Johnson was out there, but apparently he stepped on some uneven ground and injured himself and couldn't compete. That's all I've got for now. If I hear more I'll post it.
– UPDATE (Sat. 6:40 pm): In response to a question below in the comments section, Darreyl Patterson has indeed taken the ACT and based on his core GPA and the score he received he would be eligible if he had to sign today.
– UPDATE (Sat. 6:57 pm): CB Kris Boyd just tweeted: "I would love to say Coach.Strong, Coach Sumlin, Coach.Kingsbury and Coach.Stoops thank y'all and one of y'all will be in for something good!" Haven't confirmed with him yet but that sure sounds like a top 4.
– UPDATE (Sun. 3:20 pm): Have a few notes from the Houston Rivals camp. I talked to Jaylon Lane's father for a while on the phone during the camp and he felt like Jaylon was doing really well. Jaylon is the DB we mentioned in the Big Texas 3 post and he's also mentioned in the updates at the top. It looks like what Jaylon's father was seeing was accurate because Jaylon won the DB MVP! Also, talked to PJ Mbanasor a little bit and he said he went 9-0 during the 1-on-1 reps. He had a nice rep against the WR MVP Gary Haynes.
Great 1v1s with #TCU DB commit PJ Mbanazor & Manvel WR Gary Haynes #RivalsCamp https://t.co/H4wP5May0Q

— Rivals Camp Series (@RivalsCamp) March 9, 2014
Also, OU commit, DuVonta Lampkin won the DL MVP award. I know that Jalyon has had some contact with OU but I've been told he is around 4th or 5th on their board. I know Mbanasor is pretty high up and I've got to assume that Boyd and Sheffield are as well. OU seems to have a good shot at Mbanasor and Boyd but would still like to see us go after Lane. Lane is now an Ole Miss commit but OU could get in the fight and have a good shot.