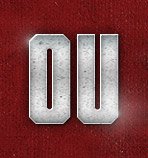 Open Post | Weekend, March 10th – 12th
Posted on: March 10, 2017
– Cameron Rising: I'm sure by now many of you have seen the reports from Scout.com and 247Sports discussing OU QB commit Cameron Rising and his recent visits to Oregon, UCLA and his upcoming visit to Texas.
I spoke to someone close to Rising. Rising will indeed visit Texas for their spring game. Rising will also be in Norman for the OU spring game.
Rising has an uncle who lives in Ada, OK. Rising and his family will be in town for the weekend of the OU spring game. After that, Rising will be in Houston the following week staying with his grandfather who lives in the Houston area. They'll end their OK/TX trip by visiting UT for their spring game which is scheduled for the weekend following Oklahoma's spring game.
The source I spoke with said that Rising is solid to Oklahoma and it would take a lot to cause a flip. The source added that the visits are really more about making sure the family has covered all their bases. I'm told that the biggest concern seems to be the ever looming fear of OU offensive coordinator, Lincoln Riley leaving for a head coaching position in the near future.
I should note that Tom Herman and Cameron Rising's father did both play at Cal Lutheran so there is a bit of a connection there. I'm also told that Herman is personally recruiting Rising and has done a great job of doing so. Given his recruiting efforts and Rising's family ties to the state of Texas via his grandfather, it's not particularly surprising to see this visit happen.
Outside of Texas, UCLA is a school to watch simply due to the proximity. Rising has made two recent visits to UCLA but again, I get the sense that they've got a lot of work to do to shake Rising for the grips of the Sooners.
I will also add that Rising has only visited Oklahoma once and it was in the summer time when campus is pretty slow. So, I suspect his experience of Norman and the spring game environment should only add to Rising's comfort with Oklahoma. – (Super K)
– New Offer | Amon Ra: Yesterday the Sooners offered one of the most highly coveted WRs in the country in Amon-Ra St. Brown (Santa Ana, CA). St. Brown says Oklahoma extended an offer to him while he and coach Riley and coach Simmons were on FaceTime. As far as a possible unofficial visit, St. Brown said that if it appears financially feasible he plans on making the trip out to Norman otherwise expect him in for a possible official visit. – (Super K)
#Oklahoma #Sooners have offered star 2018 Cali WR, Amon-Ra St. Brown (@amonra_stbrown).

— Super K (@SuperK_TFB) March 9, 2017
– Tommy Bush: A guy I think the Sooners have a great shot at is 2018 WR, Tommy Bush (Schertz, TX). Ever since the Sooners offered last month, Bush has been keen on trying to make it up to Norman. He still plans on visiting this spring saying, "I'm working with coach Simmons to nail down a date that's good for me and works with his busy schedule".
Although Bush has yet to visit OU, the early buzz I'm hearing is that if the Sooners do what they do best, which is put on a good visit, they'll be tough to beat for the talented WR prospect. – (Super K)
– New In-State Offer | Bryce Bray: It's a real plus having a in-state talent. It's even better when that talent is at the rare linemen positions. The Sooners have the benefit of having at least two defensive line targets in the state. Yesterday they extended an offer to in-state offensive lineman, Bryce Bray (Bixby, OK).
Alex saw Bryce this past weekend in Dallas at the Regional Opening and in Monday's Open Post here is what he had to say about the Bixby prospect:
The 2018 Bixby OG took home MVP for the offensive line at the camp. He measured in at 6'5" & 309-pounds and tested well. Liked the way he used his hands yesterday during 1v1s, didn't ever see him with his hands low. He showed good lateral movement and nimble feet. Really impressive showing for him. His recruiting has been picking up steam but expect it to really take off as we move forward.
Bray says he grew up a OU fan and has already scheduled a visit to Norman for the Sooners spring game. Bray also mentioned that he has been to Norman on multiple occasions for OU games but this upcoming trip will be the first visit back to Norman in a while.
Something to note is that Bray's former teammate, 2017 DT Brendon Evers signed with Oklahoma State and Bray says Evers is recruiting him for the Pokes.
We'll have more with Bray and thoughts on his film soon. – (Super K & Alex)