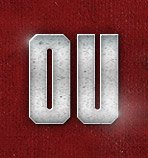 Open Post | Monday, March 6th
Posted on: March 6, 2017
I (Alex) had a chance to get out to the Ford Center at the Star in Frisco yesterday to see The Opening Dallas Regional Camp. There were a ton of kids in attendance which included Sooners commits in the 2018 & 2019 class along with multiple prospects they have offered in attendance.
Patrick Fields: Obviously, have to start out with the Sooners newest addition to the #St2k18 class as 2018 Tulsa Union Safety, Patrick Fields announced after the event. Fields chose OU over TCU & Texas. Before his announcement he was walking to get his bag and was still in the gear he worked out in. I turned my back for a minute and when I turned back around to see if he was ready to announce, he was decked out in all OU gear.
One of the first things I noticed about Fields was that he appeared to have filled out a bit more physically since I had seen him vs Southlake in September last year. Watching him in drills you see a suddenness in his game, has good feet & can turn and run. He's an all-around Safety prospect that can come up and make stops in the run game and has the cover ability to play man coverage. Really good pickup for the Sooners here.
#Sooners 2018 S offer Patrick Fields of @UnionFootball will announce his commitment after the event. #OU #TCU #Texas pic.twitter.com/A36O4LKFtE

— Alex King (@AKing_TFB) March 5, 2017
2018 @UnionFootball S @PatrickFields24 going through back pedal/1-punch drill here. pic.twitter.com/WTEfVJkNtt

— Alex King (@AKing_TFB) March 5, 2017
2018 @UnionFootball S @PatrickFields24 announces his commitment to #Oklahoma over #TCU & #Texas. #Sooners #St2k18 @TheFbBrainiacs pic.twitter.com/5SdXeRJ63Y

— Alex King (@AKing_TFB) March 5, 2017
My fault on the muted video haha.
Brey Walker: Sooners OT commit, Brey Walker is just a massive human-being. It's almost mind boggling looking at him. He isn't even a senior in high school yet. At 6'7" around 300-pounds Walker doesn't carry hardly any bad weight on his frame and is a knee bender. At the camp he had his ups and downs during the 1v1 reps I saw him partake in. He is still a bit raw as far as his hands go and will need to work on keeping his feet moving after initial contact. But the potential is through the roof. I saw him on a few reps wash a few defenders down the line that tried to beat him inside with ease. Powerful kid and earned The Opening invite at the end of camp.
#Sooners 2018 OT commit @BreyWalker size & length are difficult for a DE to deal with. pic.twitter.com/939X9502Ik

— Alex King (@AKing_TFB) March 5, 2017
Theo Wease & Arjei Henderson: The Sooners pair of 2019 WR commits were both in attendance at the camp in Allen, TX Theo Wease Jr and Arjei Henderson of Richmond (Travis), TX. Wease didn't work out at the camp but was walking around sporting an OU hoodie and Crimson and Cream Nikes. Wease looks to be a legit 6'3". Henderson is a bit shorter but has a set of broad shoulders on him. I didn't get to see Henderson a whole lot during the camp but did notice every time I did see him, he and Wease seemed to always be together. Working on building that family chemistry for their futures together in Norman.
Ron Tatum: Sooners DE offer Ron Tatum III out of Putnam City, OK was in attendance and performed extremely well on the day. Tatum has a big frame at about 6'4.5" and 269-pounds. He displayed impressive quickness off the edge and lateral agility. Loved the way he used his hands throughout the day as they stayed busy each rep. Just don't see a lot of kids utilizing their hands the way he does. Also saw him show off his strength/power as he knocked multiple OTs at the event on their backs. He competed hard on every rep and was one of if not the best defensive lineman at the event. Don't be surprised if he earns an invite to The Opening in the near future.
2018 Putnam City DE/#Sooners offer @rontatum3_ here vs #OKState commit Hunter Anthony. Shows outside stutter/ inside arm over move for the W pic.twitter.com/G3kbKa1xzy

— Alex King (@AKing_TFB) March 5, 2017
Erik Ezukanma: It's no secret that I'm a big fan of 'Eazy', 2018 WR out of Fort Worth Timber Creek. The kid is just so smooth. At 6'2" and 175 he has really long arms and they were on display on the day as he showed the big catch radius he has. Kind of receiver you can throw it up to even in tight coverage. His frame has plenty of room to add more weight as he is long and lean. He showed he can pluck the ball with ease and has the speed to separate at the top of his route. Has a certain swagger about him that just grabs your attention. Has been adding quite a few offers but expect him to blow up even more during the spring.
Darrell Simpson: A highly talented OT who stands around 6'7" & 315-pounds or so. Simpson showed impressive feet and athleticism on the day which isn't surprising with him being a basketball player. Still raw when it comes to his hands as far as punch and placement are concerned. Once he hits a college weight room, transforms his body and develops his technique could become a monster with the physical tools he has. A top Sooners OT target here with a lot of upside.
Tidbits on Sooners offers/targets that I saw some of but wish I had seen more of:
Jalen Redmond: The 2018 Midwest City OLB & Sooners offer measured in at 6'2.5" & 228-pounds. He is a lean 228 with plenty of room in his upper body to add weight. Liked the suddenness he shows off the edge. On one rep during 1v1s he delivered a nice outside stutter and then an inside club move to get to the pad. He displayed violent hands on that rep. Also tested out really well finishing in the top 20 at the event.
Josh Proctor: 2018 Owasso safety & Sooners offer has a long frame at 6'2" and loved how well he showed he can transition out of his back pedal during drills. You didn't see his feet panicking when back pedaling or any wasted movement, looked polished in this regard.
2018 Owasso, OK S & #Sooners offer going through back pedal/transition drill here. Been impressive in this drill. Good hips. pic.twitter.com/KkdOt2dwwx

— Alex King (@AKing_TFB) March 5, 2017
Gemon Green: Recently added a Sooners offers and it was easy to see why. Again, broken record, but a long DB who displays nice body control during transition. For a 6'2" corner it's not out of the norm to see some stiffness in their game but that's not something you see out of Gemon. Took home DB MVP honors at the camp.
Izaih Filikitonga: In one of the few reps I got to see him take he flashed quite a bit as he slapped the OT's hands away from his body before he dipped his shoulder and bent the corner. These are the traits he flashes on film. Recently visited OU and picked up an offer at a Jr Day.
#OU 2018 DE offer Izaih Filikitonga (@cmakahununiu) vs #Sooners OT offer Darrell Simpson. Izaih keeps hands off his body/bends corner for W pic.twitter.com/gJWvhbdrz1

— Alex King (@AKing_TFB) March 5, 2017
Jordan Kelley: One of the first things I noticed about Kelley were how big his legs are. Standing around 6'3"/290-pounds the kid has tree trunks for legs. Now hearing that you may wonder how well he can explode off the ball at his DT position. As you will see below, showed impressive 1st-step quicks and then showed a nice rip move on the following rep to almost get the pad again. Holds a Sooners offer.
2018 @UnionFootball DT & #Sooners offer @OGkelley shows off his first step quicks here. Fires off low & shows hand usage to get W on 1st rep pic.twitter.com/UggDUk0anR

— Alex King (@AKing_TFB) March 5, 2017
Jaylon Robinson: The 2018 Fort Worth Paschal WR & Texas Tech commit, who recently visited OU for a Jr Day tested out really well on the day with a ridiculous 3.88 Shuttle and 4.54 laser timed 40. Every time I looked up and saw him he was blowing by a corner for a deep catch in 1v1s. His speed makes him a nightmare to cover.
Bryce Bray: The 2018 Bixby OG took home MVP for the offensive line at the camp. He measured in at 6'5" & 309-pounds and tested well. Liked the way he used his hands yesterday during 1v1s, didn't ever see him with his hands low. He showed good lateral movement and nimble feet. Really impressive showing for him. His recruiting has been picking up steam but expect it to really take off as we move forward.
2018 Bixby OG Bryce Bray (@_bbray_75) uses hands well here to keep DL off his body. Beats had a nice day today. #OKPreps pic.twitter.com/ABk1duCJAb

— Alex King (@AKing_TFB) March 5, 2017
Jordan Byrd: The RB/WR out of Manzano, New Mexico Took home fastest man at the camp and clocked below a 4.5 laser 40. Is on the small side at 5'7" & 166-pounds but has reeled in some big time offers from schools like Oregon & Washington to name a few.
WR Jordan Byrd (Manzano HS, NM) with a 4.46 40 ⏱? pic.twitter.com/sjQqB8ElSP

— Ronny Torres (@RonnyTorresSS) March 5, 2017
Jalen Hughes: 2018 WR out of O'Connor HS in Helotes, TX repeatedly grabbed my attention yesterday with one ridiculous catch after another. On top of that he was impressive in his route running ability as you will see below from the man Damon Sayles tweet.
WR Jalen Hughes (@JalenHughes4) from O'Connor has been in full beast mode all day. Here is proof.@TheOpening pic.twitter.com/QTlcx2CRMv

— Damon Sayles (@DamonSayles) March 5, 2017
Stanley Lambert: 2018 DB from San Antonio who is now at John Marshall HS in OKC was someone who turned heads with his physical stature. Checked in at 6'3 211 lbs, long and lean. He tested really well finishing in the top 25 at the event. Didn't see him much during drills and 1v1s but he already holds multiple offers so he's a player to definitely know moving forward, especially now that he is an in-stat prospect.