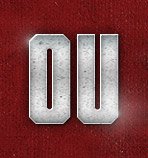 Open Post | Weekend, January 26th – 28th
Posted on: January 26, 2018
– Tank Jenkins: I've been able to speak to a few different people around Tank Jenkins and have clearer picture about where things are with him.
As I previously mentioned, Jenkins' coach said Jenkins took a Louisville visit last weekend. His coach also said that he will take a visit to Ole Miss this upcoming weekend. I received additional confirmation that he will likely visit Ole Miss this weekend.
There was some thought that he may visit Texas A&M but the person I spoke with who is close to Tank told me that Tank wants to visit Texas A&M but it's not looking like they will bring him on a trip this weekend. Apparently Tank has a friend who is visiting College Station this weekend.
I'm told Auburn is indeed out. But, interestingly, it sounds like Auburn did want him. Source said, "They [Auburn] game him a chance to commit a couple times and he didn't take it".
As far as a commitment timeline, source said, "it could happen any day or could happen on signing day. I think he enjoys the process so I'd bet it happens closer to signing day but he doesn't have a date set".
Lincon Riley stopped by to see Tank, yesterday. The numbers are beginning to get tight and we are told that recent TE target, Brayden Willis is a very high priority recruit. So, you start working the numbers and you have maybe one or two spots left for multiple targets. – (Super K)
My man @LincolnRiley stopped by before the senior bowl ?⭕️?? #Boomersonner pic.twitter.com/zAOXBifZbE

— Tank Jenkins (@_MJ70_) January 25, 2018
– Jeffery Carter Decommits: Last night, 2019 DB, Jeffery Carter (Aledo, TX) announced his decommitment from Oklahoma.
I have decommited from the University of Oklahoma. pic.twitter.com/sJnFZOqXfO

— scooby? (@jcarter2133) January 26, 2018
After speaking with Jeffery and his father this past weekend, this doesn't come as a big surprise to me. I included the following note on Jeffery earlier this week in my notes from a workout session
Caught up with his pops at the event and they were trying to make it to Jr Day yesterday but unfortunately were not able to do so. Instead they are now planning to head up for Jr Day on Feb 17. Texas offered recently and the Sooners will need to make sure they do all they can to keep him secured as a commit moving forward.
Why did I write this? When I spoke with Jeffery he let me know that his father is a lifelong Longhorn fan. I will try to catch up with him or his father to see where things are and if the Sooners are still in the mix. – (Alex)
– I caught up with, Turnbull Tuliaupupu, the father of 2018 CA LB Solomon "Solo" Tuliaupupu. Solo was expected to take a official visit to Oklahoma this upcoming weekend. His father says that there has been a "change of plans" and they will no longer visit. Turnbull did say that Oklahoma is now "unfortunately, out of the mix".
We will check and see if there may be a late linebacker prospect that OU can bring in for the final weekend. I know TCU has jumped on a Houston LB named Jacoby Simpson. Texas LB coach, Todd Orlando, also stopped by to see Simpson. So, there are still some guys out there who haven't signed if Oklahoma decides they'd really like to have another backer in this class. Though I suspect it'll simply be a case of the best available player regardless of position. – (Super K)
– Also, spoke with the mother of recent 2018 TE offer, Brayden Willis. Willis' mother, Rhonda, let me know that coach Gundy stopped by for a in-home visit on Wednesday night. I'll have more on my conversation with her later but thought I'd pass a long this interesting note: Sooners newest staff member, coach Beamer will do a in-home visit with Willis next week. – (Super K)
– OU went to see Rice LT grad transfer, Calvin Anderson. They are trying to a secure a visit from Anderson. Anderson said, "They [OU] sure did make an impression but I'm still deciding. Hoping after tomorrow I can take some time over the weekend to decide my official top schools and get closer to getting this decision".
There's a lot to like about an offer to play OU football… thank you Coach B for coming to see me again and it was great getting to meet coach Simmons ?? #OU pic.twitter.com/Tm8fReQiC9

— Calvin Anderson (@THE_CONDA25) January 25, 2018
– A guy who is coming on the scene very late is 2018 OL Tychicus Tibbs out of Lakeview Centennial in Garland, TX. This guy is ridiculously under the radar, and Coach Bedenbaugh has been in constant contact with him. They have told him they will offer him if they have room at OG. If he does receive an offer, expect an immediate commitment.
Tychicus is currently training under Duke Manyweather, a well respected OL trainer who works with guys like EJ Ndoma-Ogar and NFL OL.
There are two other teams currently talking to him with Akron and TCU. Texas did reach out, but then ran out of room. – (Will Baizer)
– Spoke with 2019 DB, Marquez Beason this past weekend. I'll have a full write up on him (I know I still owe y'all my full write-ups on Stephon Wright, Jalen Catalon and Demani Richardson…I'll sit down and type those soon). But an interesting note that stood out to me was the fact that, according to Beason, OU was his first P5 offer. In fact he even remembered the exact date. – (Super K)
– In case you missed it, 2019 WR Arjei Henderson announced his official visits…
Official Visits This Spring:#GigEm?? #HookEm?? #BoomerSooner☝?#GoFrogs? #HottyToddy ?

— Hendi™ (@king_hendi) January 19, 2018
Sooners biggest threat here, IMO, is Texas. I've been told the family are Texas fans. But obviously, he was once a OU commit so the Sooners are very much in this race.
– EJ Ndoma-Ogar: I caught up with 2019 Allen, TX OG EJ Ndoma Ogar earlier this week to check in with him about how Jr Day went for him. Ogar received his Oklahoma offer back in April of last year and took numerous visits to Norman last year as well. His older brother is currently a student at Oklahoma which is one of many ties he has to the Sooner program. As you may have seen in this tweet I put out, he thought the visit was 'Amazing'.
2019 Allen, TX OG & #Sooners offer EJ Ndoma-Ogar (@IHOP_75) with 2020 RB commit Jase McClellan (@thekidjase) at #OU Jr Day today. "This has been an amazing visit," EJ said. @TFB_Sooners pic.twitter.com/F2QYPmGghe

— Alex King (@AKing_TFB) January 21, 2018
Ndoma-Ogar is a HIGH priority for the Sooners among other schools as he holds nearly 40-offers already. But one thing that may be playing into the Sooners favor is his relationship with OL Coach Bedenbaugh that didn't start recently. Turns out, EJ and his father have known Bedenbaugh for years now.
'My dad likes him. We first met him when I was in 8th grade and attended the OU contact camp. I had a chance to bang with a few upper class men and did pretty well,' Ndoma-Ogar said. 'He and my dad have chatted a few times over the years and have a good respect for one another.'
When talking to EJ about Bedenbaugh it's obvious he definitely has a lot of respect for him and thinks highly of him.
'Coach B is the man,' he began. 'He met me as we arrived. We talked for a bit and introduced him to my family. Later we had a chance to sit in the film room with the other OL that was there and talk about scheme. Through out the visit we chatted about a lot of different things. I can definitely see why so many players can enjoy playing for him'
EJ says his relationship with Bedenbaugh is the longest he has had with any other coach at this point. However, with him having been to Norman numerous times already I wanted to see if there was anything he hadn't seen before that really caught his attention. Turns out it was getting some 1 on 1 time with Lincoln Riley.
'What I hadn't seen,' he stated. 'My dad, younger sister, and me got a chance to spend about 30 minutes alone with Coach Riley in his office. It was a really good conversation.'
At this point EJ has multiple Jr Day visits coming up to Oregon, Washington and Baylor in the near future but says he does plan to get back to Norman for a Spring Practice and possibly again to visit his older brother. But as of right now, he said he can say Oklahoma is among his short list of schools that he will be narrowing down too along with Texas also being a player as well. With more visits coming up though we will see if or what other schools supplant themselves in his recruitment and on this narrowed list as well. – (Alex)
– Caught up with 2019 Houston, TX Clear Lake LB/DE Rian Davis who was at the Sooners Jr Day this past Sunday. Davis let me know he really enjoyed the visit saying he thought it was 'amazing'. Davis, who stands around 6'3″ & 230-pounds currently has been raking in the offers and currently holds offers from Arkansas, Louisville, Miami, Oklahoma State and Utah to name a few. He left the Jr Day without an offer but could that be changing soon, as in the next day or so?
"Coach (Mike) Stoops is coming down to see me on Thursday," Davis said.
From the sounds of it an Oklahoma offer would be a big deal to Davis as he stated they are one of his top schools he would love to play for.
Looking at Davis' film you see, not to sound like a broken record but another big framed, long athlete that can run. Looks fluid changing directions and plays with a reckless abandon. Flashes the ability and understanding of dropping into zone coverage but also shows the ball skills to come away with the INT. Shows awareness on screens. When he uses his hands at times flashes violence in this regard. Do see false steps at LB but again really impressive SL-2-SL speed and lateral agility when scraping through trash. Like him more at LB currently. – (Alex)
– Andrew Chatfield: Sooners made another trip to Florida and visited 2018 OLB/DE Andrew Chatfield. You'll recall, Chatfield took a official visit to Oklahoma this past season.
This time, Lincoln Riley was in the house.
Great in home visit with OU ‼️ pic.twitter.com/xnlNxAZ3h5

— Andrew Chatfield™ ⛽️ (@Drew_Chatfield) January 25, 2018
Spoke with a few sources on this one and though I had initially thought Chatfield would end up at Miami, I'm hearing that he wasn't as on Miami after his visit. The Sooners are still in the mix but the consensus seems to be that he will stay in-state. My source at Florida State tells me that Taggart is making him a priority and I wouldn't be surprised to see him end up either FSU or Florida. – (Super K)