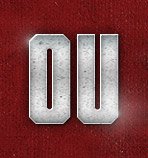 Open Post | Wednesday, January 24th
Posted on: January 24, 2018
– Brayden Willis (2018 TE of Arlington, TX Arlington Martin): The Sooners new TE offer went from no contact with Oklahoma to a little over a week ago the contact started and then BOOM the offer hit. Talking with Willis he let it be known that one of the main things he likes about Riley's mind and his offense is how innovative he is. That and the fact that Oklahoma, being one of the more well respected programs in the country decided to take a chance on him was something that he said he definitely appreciated.
Willis let me know he comes from a family of athletes and that plays into his ability on the field. Like I mentioned the other day when his offer broke some of the things that stand out about his film are not only his speed and ability to create YAC but how versatile he is. Lines up in the slot, inline, at wildcat, etc. Turns out, Head Coach Lincoln Riley and Co-Oc Cale Gundy let him know his versatility was something that really stood out to them when they watched his film which included on special teams. Can tell you at this time TE is where they see him in this offense. Know with his size H-Back may be an option but not the case currently.
Willis used to play basketball but decided against it this year as he works to get bigger and stronger as he currently stands at 6'4″ and 220-pounds he says. Everything is good to go for him in the classroom and now it's just finishing up his official visits. Like we mentioned before, he will take an official to Wake Forest this upcoming weekend and then will follow that up with an official to Oklahoma the weekend of Feb 2. Willis let me know he has a huge family that he wants to make sure is able to see him play at the next level.
Again, he let me know right now Boise State, Utah State and Wake Forest so with all this in mind got to think Oklahoma has a real strong chance. – (Alex)
– Baker Mayfield Connection to Garrett Wilson: This past weekend, 2019 Lake Travis High School (TX) wideout Garrett Wilson picked up a offer from the Sooners.
I spoke with Wilson shortly after the offer and Wilson told me that he had rescheduled his visit to OU for February 17th junior day. Wilson also said that the junior day would not be his only visit to OU in the coming months and stated that he will be taking one of his five officials to OU this spring.
I found it interesting that Wilson would be taking all five of his officials in the spring, so I asked what his timetable for a decision was.
Wilson stated, "I would like to decide by September. Maybe even sooner than that."
Wilson then spoke about Oklahoma being one of his offers that he really wanted saying, "OU was the final offer that I have been waiting on." Wilson added, "My relationship with Coach Gundy and Coach Simmons has become really good lately. I like Coach Simmons a lot. He is a real honest dude. I really respect that."
Oklahoma also has the advantage of having its Heisman Trophy winning QB from being a Lake Travis alum. As a matter of fact, Wilson has ran routes for Baker when he goes home on their time off.
Wilson said, "He throws a little a harder than I'm used to, so it's rough on your hands." I asked if Baker talked to him about OU and Wilson added, "He said a little something once he realized I could play."
This goes in line with what a source told us about their encounter. A source told me after their last workout together Baker came back to Norman raving about the star 2019 receiver. So much so that OU really took a look at Wilson and loved what they saw. Shortly after that is when Wilson put together his playoff performances that showed the nation what type of talent he is. In fact, there are many in Texas that are beginning to compare him to Sooners WR CeeDee Lamb.
Oklahoma has four guys they are after at the outside receiver position, but as of now they are only taking two more. It will be a first come first serve between Jadon Haselwood, Garrett Wilson, Theo Wease and Arjei Henderson. Also, keep an eye on TX WRs, Dylan Wright and Jalen Curry. – (Brandon)
– Michael Thompson: As you all know by now, Sooners hosted 2018 DT, Michael Thompson this past weekend (Saint Louis, MO). I spoke with Thompson's mother and wanted to bullet point where things are at with his recruitment after the OU visit.
*Relationships are important to Thompson. This is why Perkins is a massive get for OU as they focus their attention more and more on Saint Louis. Thompson's mom told me that Michael actually took his USC visit with fellow Saint Louis native, Trevor Trout.
*However, mother did also emphasize that while relationships are important there are a number of other considerations. So, Michael's connection to Ronnie or anyone else isn't going to determine, ultimately, which school he chooses.
*As I said previously, the family loved the amount of quality time they got to spend with coach Riley and the staff. Michael was the only official visitor this past weekend. And OU made them, "feel very special".
*Mother said that coach Riley and coach Thibbs were down to earth and neither Michael or his mom came away with a single question about OU unanswered. Generally the vibe I got was that they came away with a really warm feeling about OU which is critical when you're recruiting someone from a little farther away.
*In terms of how Thompson will proceed forward, she said they are unsure about what visits they will take next. So far, they have visited Alabama, USC, Iowa, Missouri, LSU and of course OU. They will make a decision by February 1st and then announce publicly on February 7th. – (Brandon)
– Flight Session: On Saturday morning I was able to get out to Flight's training session to see some of the top DBs not only in the state but in the country for 2019 & 2020 go through drills. It wasn't a big group but the list of kids in attendance were impressive. And for those of you who don't know who Flight is, he is one of the top DB trainers in Texas that is based in the DFW area. Here he is showing he's still got it –
The teacher teaching. @FlightSkillz pic.twitter.com/jQPqwSlAvs

— Will Baizer (@WillBaizer) January 21, 2018
Dashaun White – (2018 LB – 6'1″/222 out of NRH, TX Richland – OU Commit): White does not move like your average LB going through the drills Flight put them through. I mentioned it in a tweet below but he has the feet and hips of a DB. Perfect fit in the Big 12 covering out in space with how well he changes directions. He was sporting some OU gloves and heard him saying he broke them out because 'I don't want to drop anything,' he said. Don't think it will be an issue for him to be at 235-240 once he gets on the field in the Crimson and Cream. He was tossing around the idea of heading up to Norman late Saturday night to hang out with 2018 DT Offer Michael Thompson who was on his official visit but decided to stay home. Plus he mentioned Ronnie Perkins being up there already with Thompson so wasn't too worried about that. Instead he says he may head up next weekend possibly. And in case you missed it, check out the message below he had for Sooner fans.
Out here at @FlightSkillz training session and #Sooners LB Dashaun White (@dmw23_) commit is out here getting better. pic.twitter.com/swK4goQhen

— Alex King (@AKing_TFB) January 20, 2018
Dashaun White with quick feet and loose hips. Lookin like a DB in these drills. #Sooners @dmw23_ pic.twitter.com/wvZ7Sz4TET

— Alex King (@AKing_TFB) January 20, 2018
#Sooners LB commit Dashaun White rockin the OU swag with a message for the Sooner Nation. #OUDNA @dmw23_ pic.twitter.com/IuIUvxCd3b

— Alex King (@AKing_TFB) January 20, 2018
Marquez Beason – (2019 CB/WR – 5″11/173 out Dallas, TX Bishop Dunne – OU Offer): Beason was the one who I was possibly most impressed with on Saturday. Like his size even though he looks bigger than his listed 173-pounds in his person. Looks closer to 180 or more. Displayed really quick feet but really impressed with how controlled he is in all of his movements. Turns and runs really well, plays WR as well so the ball skills are there. Another one who is really polished and has the right attitude to play CB as you will see in Super K's tweet below. Beason says he stays in constant contact with Cooks and or Riley and that Oklahoma is one of his top programs currently.Will be checking back in with him about the Feb 17 Jr Day. Also, this can obviously change but he has said he will be taking his officials this spring and committing in the summer time. As you see below, he was sporting Sooners gear at the session.
2019 CB & #Sooners offers Marquez Beason (@Ezmoneyquez) out here reppin the #Sooners today. pic.twitter.com/ip5qcR4KiS

— Alex King (@AKing_TFB) January 20, 2018
Man @Ezmoneyquez is fun to watch. Dont see any wasted movement. In control with sudden, smooth breaks. #Sooners

— Alex King (@AKing_TFB) January 20, 2018
2019 TX CB, "Quez" Beason (@Ezmoneyquez) has that CB swag, "I'm the best player in the 2019 class. I'm going to outwork you. I'm going to compete and I'm talking noise while I do it".

— Super K (@SuperK_TFB) January 22, 2018
Brian Williams (2019 Safety – 6'0″/185 out of Dallas, TX Bishop Dunne – OU Offer): First thing you notice about Williams is his big and lean frame. Kid has a swagger/confidence about him that you can see through his drills even though he is quiet. So smooth with quick feet. Stays low breaking out of his back pedal. Polished. Will be fun to watch at the next level. Talked with him afterwards about his recruitment and Oklahoma. Cooks and the staff are staying in touch with him but at this point appear to be on the outside looking in in my opinion.
#Sooners 2019 S offer Brian Williams out of Dallas Bishop Dunne going through drills. Quick feet and smooth out his break. @BWi11_ pic.twitter.com/aPvqoahoxD

— Alex King (@AKing_TFB) January 20, 2018
Jalen Catalon – (2019 Safety – 5'10″/180 out of Mansfield, TX Mansfield Legacy – OU OFFER): Talk about an athletic and explosive kid. During one drill where he had to back pedal, flip his hips find the ball and go up and get it, looked like he jumped 40 inches off the ground without hardly any effort. Grabbed the attention of us onlookers. Still a bit raw flipping his hips at this point but is obviously working on that. He's on the shorter side at 5'10" but with his size, feet and COD ability he displayed think he can definitely not only play safety but also slide down and man the nickel CB position at the next level as well. Caught up with him afterwards and can tell you Riley and Cooks are making sure he feels like a priority in this class. Sounds like Riley has kind of taken the reigns of his recruiting at this point which Catalon said makes him feel good and feel like he is important to them. Said he likes how when he speaks with Riley it's not always just about football. Was open about Oklahoma being one of his top programs currently. Sounds like the plan is for him to be at the Feb 17 Jr Day at this point. Sooners definitely have a strong shot here.
#Sooners 2019 S offer Jalen Catalon (@jcatalon27) out here workin and choppin em up. Lincoln Riley went by to see him earlier this week. @TFB_Sooners pic.twitter.com/eRNatkbZOl

— Alex King (@AKing_TFB) January 20, 2018
Jeffery Carter – (2019 CB/WR – 6'0″/180 out of Aledo, TX Aledo – OU Commit): Carter is already good sized as you see what he is listed at but still has plenty of time to get even bigger as he is just 16-years old currently. Began playing CB back when he was a freshman at Aledo and is still a bit raw turning and running as he is working through not popping up out of his back pedal. Like Beason, Carter also plays WR so you see the ball skills. Definitely like his potential at DB as you see below, when he stays disciplined he is fun to watch. Caught up with his pops at the event and they were trying to make it to Jr Day yesterday but unfortunately were not able to do so. Instead they are now planning to head up for Jr Day on Feb 17. Texas offered recently and the Sooners will need to make sure they do all they can to keep him secured as a commit moving forward.
#Sooners 2019 CB commit Jeffery Carter out here workin. pic.twitter.com/FXw898xVRF

— Alex King (@AKing_TFB) January 20, 2018
Miles Williams – (2019 S/CB – 6'0″/165 out of Mansfield, TX Mansfield): Williams is a tall and lengthy prospect that looks closer to 6'1″ or taller at initial glance. Has the frame to add plenty of weight at the next level once he gets into a college weight program. Guys with his length you expect to not be as smooth as what he displayed through drills. Can definitely see him causing problems at the next level with the wing span he has. Flips his hips really well and showed impressive, quick feet. Currently has offers from SMU and UTSA at this point but expect that to change soon.
2019 Mansfield DB @Miles_Williams2 is long with good feet. Long limbs. pic.twitter.com/lpbkK3Q2Lo

— Alex King (@AKing_TFB) January 20, 2018
– (Alex)
– Moro Ojomo: As you all know, 2018 DT, Moro Ojomo has taken recent official visits to Oklahoma and Notre Dame. Going into this past weekend's Notre Dame trip, we had been hearing that this one is really down to OU and Texas.
I'm told that Notre Dame did not make a dent in that. From what I gather it remains OU vs. Texas.
Ojomo will take a official visit to Texas this weekend and I'm told this one is trending Texas right now. There is no doubt Ojomo loved the OU visit but there are a few factors giving Texas an advantage going into the visit.
I don't want to go as far as to say he is Texas' to lose this weekend but based on what I've been told, Texas has a good chance of winning it this weekend. – (Super K)
– Leon O'Neal: Probably won't come as a huge shock to anyone but this isn't a battle OU is going to win. – (Super K)