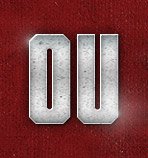 Open Post | Tuesday, February 14th (UPDATED 11:22 am)
Posted on: February 14, 2017
– Running Backs: Let's turn our attention to a few of the 2018 RB prospects. The Sooners will host at least two running backs this weekend.
Jalen Gill: Yesterday the Sooners offered 2018 RB, Jaelen Gill (Westerville, OH).
Just received an offer, from The University of Oklahoma!! #BoomerSooner pic.twitter.com/lfa2E3vH3k

— Raaaaaad Chaaaaad (@jaelengill21) February 13, 2017
Gill holds a number of offers including one from in-state school, Ohio State. We have not had a chance to catch up with Gill just yet but I have spoken to a source who tells me that Gill is not originally from Ohio so he doesn't seem to have the same loyalties to Ohio State as some other in-state players might have.
Keaontay Ingram: You'll recall, we recently spoke with 2018 OU RB offer, Keaontay Ingram (Carthage, TX) who told us he had plans to visit OU sometime in the spring.
Ingram tells us those plans may change and that, instead, he hopes to be able to make it up to Norman this upcoming weekend for jr day. Ingram is also scheduled to visit Texas the following week. If he manages to visit both OU and Texas in the next couple weeks he will have visited the regional schools that I get a sense have captured his attention, namely TCU, TAMU, OU and Texas. That is, in my estimation, significant because despite Ingram saying he didn't have any plans on committing early, as a running back I can see those plans changing.
Jalen Knox: 2018 RB, Jalen Knox (Arlington, TX) tells me he will visit Oklahoma this upcoming weekend. I spoke with Knox a couple weeks back and at the time the Sooners had not yet invited him to the jr day but had said that coach Boulware was in contact with him.
Knox holds a few FBS offers already including offers from Missouri, Duke, and Oregon State. Knox said yesterday that the Sooners have not discussed an offer with him just yet but did ask him to come to this weekend's invite-only jr day. – (Super K)
– Trent Gordon: I saw 2018 CB and OU offer, Trent Gordon (Manvel, TX) at a 7v7 event this past weekend and he let me know that he may be visiting the Sooners this weekend. I'll work to confirm that trip later in the week.
For those of you not yet familiar with Gordon, he's one of the more highly coveted Houston area DBs in a very stacked Houston-area 2018 DB class. Gordon holds offers from LSU, Tennessee, Michigan, TAMU and more. – (Super K)
– Jalen Green: Last week I mentioned that 2018 DB, Jalen Green (Houston, TX) may visit OU this upcoming weekend. A coach on the staff at Green's school did confirm that Green will indeed visit Oklahoma this upcoming Sunday.
Green may be the single most coveted DB in Houston this cycle. He's considered by many to be the best of the big CBs in the area and his offer sheet shows it. – (Super K)
– UPDATE (11:22 am): Sooners have offered rising 2018 WR, Tommy Bush (Schertz, TX). At 6'5 Bush recently put up some great numbers at the Nike Regional Opening. Tommy was hoping to make it to the Sooners jr day this weekend but won't be able to. We will have more on him later.