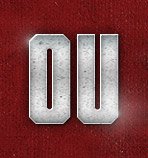 Open Post | Monday, February 6th
Posted on: February 6, 2017
For the next few weeks we hope to help familiarize you all with the 2018 landscape and some of the primary Sooners' targets. We've been catching up with some of the 2018 players in the region including those who made it to Norman for the first invite-only jr day weekend and we are beginning to get a better idea of where the Sooners stand early on with some of the top regional prospects.
– Keontay Ingram: OU's regional running back target is East Texas star, Keontay Ingram (Carthage, TX). Ingram tells us that, so far, he has taken unofficial visits to TCU and Texas A&M. He hopes to take additional unofficial visits to Texas later this month and Oklahoma for a spring visit.
I asked Ingram if distance would play a factor in his decision and he said, "it's a business and I'll go wherever I have to but obviously it would be nice to be close so that my family can see me play". Ingram is a sharp guy. He talked a lot about the process of analyzing his options which included looking at depth charts, offensive line stability, number of carries, previous back development and more. While Ingram isn't ready to list a top group I get the sense that there are enough good options regionally with OU, Texas, TCU and TAMU that I'd be surprised if he didn't end up at one of those schools.
Ingram did grow up a Texas fan and seems impressed by the fact that new Texas RB coach has developed a number of guys including Cowboys RB Ezekial Elliot but added that he's very familiar with the running back production at Oklahoma mentioning guys like Peterson, Mixon and Perine. – (Super K)
Zach's Thoughts on Ingram: Our buddy Zach (former linebacker) offered his thoughts on Ingram's film…
When scouting running backs, one must create a hierarchy of traits that they want to see from the prospect. The first one for me is always vision. Before a back can show off his blazing speed or bruising power, he has to identify the hole and be able to adjust if one isn't there or needs to be developed.  This is one of Keaontay Ingram's greatest strengths, he's fluid with his first initial step, he has the innate ability to know where a defender is trying to attack before he is actually there. You pair this vision, with a very explosive first step and the ability to stop and go on a dime, there is no surprise that the Sooners came knocking with an offer. He also possesses the knowledge of when to hit the hole at full speed gaining as much momentum as he can or when to be patient and allow blockers to get to the second level. The second part has become so imperative in football. Watch Leveon Bell of the Pittsburg Steelers. He is patient and can meticulously knife through the traffic of a defense.  
The next thing I look for is agility and quickness. Straight line speed is a plus, but sometimes people become way too enamored with the 40. For example, undrafted FA, Arian Foster ran in the 4.7s at his pro day, but that didn't  stop him from having multiple banner years for the Houston Texans. As I watch Ingram run, he earns an "A" from me when it comes to agility and quickness. He has some of the most impressive lateral agility I have seen. He creates almost 3-4 feet when he laterally jumps. He alludes defenders this way multiple times throughout his highlight reel, especially, when linemen are able to penetrate the gap as he is still taking the handoff. As far as quickness goes, Ingram stops and goes on a dime. He can reach full speed with one-two steps. He's loose in the hips and can completely redirect and achieve full speed in one cut. This is terrifying for defenders because it becomes so hard to tackle a guy like that when you are in space. He's nimble as well. After a double step juke he can pause and force the defender to sit on his heels. This allows Ingram to either cut the opposite way or use a stiff arm if this is a smaller player, such as a defensive back, and run right through him.
As far as a prospect goes, Ingram, will end up being one of the most sought after running backs in the country. He just posted his junior film highlight reel less than a month ago. I believe once coaches starting getting a hold of this the offers will begin to pour in and it's already beginning to. Ingram is listed at 6' and 198 pounds. He can easily put on another 15-20 pounds without losing any of his quickness and agility. I brought up Arian Foster earlier because I see a lot of similar between him and Ingram. They're great one cut runners, that can get to full speed with just one step. They both glide up the field using their swivel hips to elude defenders or at the very least, create enough unbalance in the opposing defender to run through him. Ingram will really thrive in any kind of zone blocking scheme, as offensive linemen make the transition to the second level  Ingram has the talent to rip off a couple of 15 plus yarders a game. Sooners will have plenty of competition to land the talented running back out of Carthage, TX but if they come out on top they will have a winner, in the 4A state champion, Ingram. – (Zach)
– Jospeh Ossai: The Sooners recently hosted 2018 DE, Joseph Ossai (Conroe, TX). Speaking to Ossai briefly I get the sense that he's another prospect worth watching closely. The Sooners have offered Ossai as a potential future 5 technique.
Ossai's recent visit to Oklahoma went well. How well? He tells me that he already has plans to make a return trip to Norman this upcoming spring. – (Super K)
– Miles Emery: Another DE prospect to watch is Miles Emery (Overland Park, KS). Emery visited Oklahoma for their recent jr day as well and left with an Oklahoma offer. He also talked about heading back down to Norman for a return visit, "The visit was great. I can't want to visit (again) when everything is finished getting built. I loved the coaching staff it was great meeting them and seeing the school. It was a such a good looking school".
Emery said that in addition to OU he's already visited Arkansas, Kansas, Iowa State and Missouri. I asked him if Oklahoma topped them all, "maybe…I don't know…I have to see the other schools again". Emery took a return visit to Kansas this past weekend and will visit Texas later this month.
Here again I think Emery is someone to watch because the Sooners have the proximity advantage over their stiffer competition from schools like Texas, TAMU, etc. but also have obvious other advantages over the schools that may beat them out in terms of proximity.
Emery said he isn't certain when he will make a decision but said, "I was thinking about over the summer". – (Super K)
– Team Note | Creed Humphrey: Spoke to a source about how Creed Humphrey is fairing early on. I'm told Humphrey is really strong, "he out benched all the starters". Source all noted, "he seems like he's eager to play. Wren seemed to take notice because he (Wren) is trying to get some extra work in".
You've heard JY talk about the center of the OL being the tip of the sphere but the Sooners haven't had a guy like that in a while. Perhaps Humphrey will be. He's obviously bigger than the guys OU has had in recent years and according to our sources, he's very strong. – (Super K)