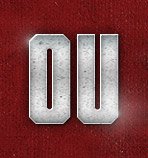 Open Post | Monday, March 20th
Posted on: March 20, 2017
For those of you who were on spring break, hope you enjoyed yourselves. We've been in and out ourselves spending time with family but we are getting back to it and getting caught up.
– TJ Pledger: The end of this week should end pretty well for the Sooners. Back on March 9th we first reported that TJ Pledger would visit Oklahoma on March 24th, this upcoming weekend.
Back on February 23rd we told you that a source close to Pledger indicated to us that the Sooners were his leader…
I had a chance to speak with a source close to Pledger and Sooner fans will like what I heard. Source said, "He (Pledger) has some times to Nebraska and is from California so obviously you've got UCLA and USC in the mix but he's leaning strongly towards OU. I think he would say he's going to OU period but you never can tell for sure until it's done".
The source and I spoke about this at length and the quote above that I have provided is probably the most measured quote. The indication was clearly that OU is in the best spot for Pledger.
I caught up with the same source this past weekend and who let me know that Pledger is beginning to let people out in California know his plans and it's sounding very very promising for the Sooners this weekend. You'll want to be on the look out this weekend. – (Super K)
– Miles Emery: 2018 DE, Miles Emery (Overland Park, KS) visited the Sooners for the first jr day. Emery walked away from the jr day with an OU offer in his hands.
Emery tells me that he will take a return visit to OU this upcoming spring but has not yet confirmed a date.
I spoke with a source with knowledge of Emery's recruitment tells me that the Sooners are Emery's current leader.
Emery said he does not plan on dragging his recruitment out. He said he would like to be done and committed by this summer.
Emery tells me that so far he has visited Kansas, Iowa State, Kansas State, Missouri, Texas and Oklahoma. He plans on making return trips to the regional schools like Kansas, Missouri, Iowa State, Kansas State and as mentioned above, OU. He also added that he will likely visit Nebraska and Louisville.
The Sooners are always a tough team to beat when they go all in on KS players given the lack of real juggernauts within a close proximity. Again, I'm told the Sooners are in the drivers seat right now. – (Super K)