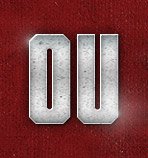 Open Post | Thursday, March 9th
Posted on: March 9, 2017
– TJ Pledger: In case you missed it, Sooners made the cut for 2018 RB, TJ Pledger (IMG Academy).
#Sooners make top group for talented IMG RB, TJ Pledger. Pledger is expected to make a return trip to #OU this month. pic.twitter.com/chfI1iJdGd

— TheFootballBrainiacs (@TheFbBrainiacs) March 9, 2017
We have confirmed that TJ Pledger will make his return trip to Norman on March 24th. Our sources continue to indicate that the Sooners are in a very strong position here. – (Super K)
– Jordan Kelley & Ron Tatum: The Sooners have the good fortune of having at least two OU level defensive linemen in the state this year. One of those players is 2018 DT, Jordan Kelley (Tulsa, OK).
Kelley has told us in the past that he grew up a Oklahoma fan. I spoke with a source close to Kelley and was told it's possible Kelley could be the next domino to fall as the Sooners work to build this class. Source said the decision may come this month.
In case you missed it, Alex had a chance to see Kelley this past weekend at the Opening. He measured it at an excellent 6'3 290 lbs. Alex noted that Kelley, "showed impressive 1st-step quicks". Alex mentioned that in one rep, Kelley was so quick of the ball that he didn't even need to use his hands. Again, keep an eye on Kelley as possibly the next guy to pull the trigger.
In case you missed it, the other top in-state defensive lineman had a heck of a day on the recruiting front yesterday. He picked up offers from LSU, Louisville, and Ole Miss.
This past weekend, Tatum measured in at a fantastic 6'4.5 270 lbs. With his frame and quickness there really isn't a technique along the defensive line he can't play. For a school like OU trying to be multiple, to say Tatum is a high priority would be an understatement.
Tatum recently told us that he doesn't have any upcoming visits planned but we do expect him to make it out to a spring practice at OU. Tatum maintains that he'd like to make a decision this summer. – (Super K)
– Treveon Johnson: A 2018 WR prospect we've previously mentioned is Texas Tech commit, Treveon Johnson (Giddings, TX). Johnson holds an Oklahoma offer and recently visited OU. We haven't had a chance to see Johnson live yet but based on film and conversations with people we trust who have seen him in person, this is one of the more underrated wide receiver prospects in the region.
I spoke with someone knowledgeable about Johnson's recruitment and was told that his parents are very much in Oklahoma's corner. They were, I'm told, very impressed with the Sooners on their recent visit. I was also told that Johnson may be looking to open his recruitment sometime this month.
I checked in with Johnson and he said he will make a return trip to OU this spring, mostly likely for the spring game. – (Super K)
– Starrland Baldwin: Sooners recently hosted and offered 2018 CB, Starrland Baldwin (Houston, TX). There are a number of talented defensive backs in the Houston area this year and Baldwin is certainly one of those.
In the Houston area, the Sooners are a bit behind Texas and TAMU for some of the DB targets. But Oklahoma appears to be in the drivers seat for Baldwin. And given Baldwin's connections to a lot of the top talent in the Houston area, landing Starrland could be a huge for OU in more ways than one.
Baldwin's father tells me that they plan on making a return trip up to Oklahoma this spring. – (Super K)