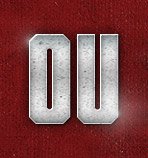 Open Post – Monday, March 10th (UPDATED 5:02 pm)
Posted on: March 10, 2014
– The first couple days of spring practice kicked off this past weekend. Unfortunately, our primary source has been MIA since Friday so we haven't been able to get any huge updates on what happened during practice. However, we did get some assistance from some other folks including a reader who gave us an interesting tip that we were able to confirm.
– Among the little bit that we got was a tip that Eric Striker is actually playing some nickel back right now. We checked with someone else, and he actually confirmed this He also said the coaches are indeed trying Striker at nickel right now, but said that right now it's just something in an experimental phase and not necessarily intended to be a permanent move.
And the trial may partly be due to the fact that Julian Wilson is out right now. I (Super K) personally have always believed Striker could play the nickel position or is at least good enough in coverage that it's something worth a try. Our issue at nickel, in my opinion, has always been that we really only have good coverage at the position. However, the nickel position really needs to have a true hybrid skill set…both with coverage and in-the-box type skills.
A player like Striker gives you the ability to disguise, send effective blitzes, and helps you in run support. But we obviously don't know yet how good he can be in man-to-man coverage, which is incredibly important. On a side note, this is why I am a big advocate of Oklahoma going after Temple commit Adrienne Talan, out of Miami. Talan, in my estimation, is the ideal nickel back. Great in-the-box skill set, great size, and true cover corner skills.
– Was also told that the first practices went really well, particularly for a first practice, and that if anyone is worried about the losses at the WR and RB position…don't be. Apparently there are plenty of guy of guys who are more than capable of performing at a very high level.
– Our source also said the QBs looked really good. He said that Justice Hansen has a great arm, but will still need time to understand the system — which is understandable. He said that Cody Thomas and Baker Mayfield were very similar in terms of their level of play. And obviously Trevor Knight has separated himself.
– Also, heard that there was some experimenting with Geneo Grissom as a stand-up OLB, but I haven't been able to confirm that yet from a second source.
– Also, was told that Dakota Austin has been running with the 1's.
– Just a little update on Jake Pickard. As most you probably read, Jake picked up a Rutgers offer over the weekend. Well, he also picked up a Virginia offer this morning, which gives him four offers now. As I've mentioned, Jake and coach Jerry Montgomery spoke last week and Oklahoma will be down to visit him in the spring. My guess is they want to see Jake's body type and decide if perhaps he's another Dan Cody type.
– We got a chance to check with CB Kris Boyd on whether the tweet he put out over the weekend, that was referenced in this past weekend's open post, was meant to be a Top 4 and he confirmed that it was. That would make his Top 4 Oklahoma, TAMU, Texas and Texas Tech.
– UPDATE (10:19 am): Not football related, but just wanted to get this out there. OU's Lon Kruger has been (deservedly) named the AP's Big 12 Coach of the Year, after being inexplicably snubbed yesterday by his fellow Big 12 coaches who gave their award to Texas' Rick Barnes.
– UPDATE (1:41 pm): 2016 Manvel (TX) WR Reggie Hemphill tweets he'll be in Norman this Wednesday (for an unofficial visit) – VIDEO
– UPDATE (1:58 pm): 2015 WR Dahu Green picks up another offer. This time from Indiana.
– UPDATE (2:00 pm): Found some great footage (thanks to TCU Rivals reporter Billy Wessels) from the Rivals camp of PJ Mbanasor in 1-on-1s.
– UPDATE (3:03 pm): Thanks to poster JSam, below for posting this interview of recent ATH/WR offer Stanley Norman. We posted his offer last week but in this video it's clear that he's got some interest in OU. Norman in Norman perhaps? Too easy?
– UPDATE (3:51 pm): Someone was kind of enough to confirm that Geneo Grissom was indeed working at stand-up OLB. Again, we reiterate that the coaches are in the process of just trying different things right now.
Also, this person gave us a few more notes that we greatly appreciated and felt y'all would find interesting. He said Blake Bell looked smooth running his routes and it seemed there was a conscious effort to get him snaps/reps. He also mentioned a very interesting formation with Blake Bell that we won't divulge. I'm sure opposing teams aren't reading this (though based on some things I've been told behind the scenes, I'm starting to think there is one Big 12 staff that does). Either way no need to take any chances. But we'll just say having Knight and Bell on the field at the same time would create some very interesting situations that could put a lot of stress on a defense.
This person also said that of all the WRs, Durron Neal stood out the most so far. But Jordan Smallwood and Danon Cavil also looked very good.
– UPDATE (5:02 pm): Since we're talking about the coaches trying Eric Striker out at the nickel position I thought it would be fun to take a look at a video of him doing 1-on-1s back in HS against some talented WRs. At 1:42 you see him against a 5'10 WR named James Brooks who signed with Kent State. Immediately after that you can watch him in a 1-on-1 against USC WR Nelson Algholor. He gets beat on that rep but then has a much better rep against Agholor at around 2:31. He isnt necessarily on top of the route but he's in phase which says something about his natural speed. At 2:51 Striker matches up again against Brooks. At 3:01 he goes against Agholor another couple of times. And then again goes against Brooks.