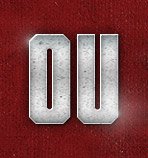 Open Post | Monday, February 13th
Posted on: February 13, 2017
– Jeff Badet: On Friday we discussed  Kentucky WR, Jeff Badet and his plans to be a graduate transfer for the upcoming football season. Badet let me know that he has set his visit date to Oklahoma and it will be March 3rd through the 5th. – (Brandon)
– Brennan Eagles: 2018 WR, Brennan Eagles (Houston, TX) has offers from just about everyone in the country. One of his first visits of 2017 will be to Norman…
Star 2018 Houston (Alief Taylor) WR Brennan Eagles (@_BrennanEagles_ ) tells me he is visiting #OU next wknd. #Sooners @SuperK_TFB

— Brandon Drumm (@BrandonTFB) February 11, 2017
I saw Eagles yesterday at a 7v7 scrimmage tournament. He is a massive young man; a well put together 215/220 lbs and at least 6'3. He did re-confirm what Brandon tweeted; that he and his mother will take the trip up to Norman next weekend and added that the Sooners have made it clear to him he is one of their top receiving targets.
After watching Eagles live, I see a guy who could end up being a Mark Andrews type Flex TE/WR. – (Super K)
– Rafiti Ghirmai: A 2018 offensive lineman to keep an eye on is Rafiti Ghirmai (Frisco, TX). Ghirmai has been picking up quite  bit of steam on the recruiting trail as of late. In the past three weeks he's received offers from Texas, Baylor, Oklahoma State and more.
The Sooners have yet to offer Ghirmai but he tells me he will be at OU this weekend for the Oklahoma jr day. Ghirmai is no stranger to Norman. In fact his older brother is a student at OU and he just recently made a trip to Norman for the Bedlam game.
I hope to bring you all some thoughts on Ghirmai from our resident expert and former OT, JY, but after taking a peek at Ghirmai's film myself I'd be surprised if JY doesn't rave about him based on his "nastiness" factor. It's pretty obvious on film that Rafiti likes to introduce defensive players to God's green earth every chance he gets! But he isn't just a drive and finish guy, he's light on his feet as well.
Again, should Ghirmai pick up an offer this weekend, he'll be a prospect for Sooner fans to really keep their eye on. Ghirmai also has an upcoming trip to Texas planned for the following weekend – (Super K)
– Delarrin Turner-Yell: Last week the Sooners offer 2018 DB, Delarrin Turner-Yell (Hempstead, TX). Turner-Yell is still flying a bit under the radar but the OU offer puts him firmly on the recruiting map.
Turner-Yell let me know that he will visit Oklahoma this upcoming weekend for the Sooners jr day.
I haven't had a chance to do a full evaluation of Turner-Yell but a few things that jump out immediately on film:
– He brings a lot of pop behind his pads. The willingness to put your face on a ball carrier is, in my experience, innate. You either have it or you don't. This fellas has it.
– He trusts his eyes and comings screaming down hill and threw traffic to make plays. He gets where he wants to be faster than every other defender on the field.
– His first step down hill is exactly what you want from a safety. He has great change of direction. He's a long strider. And on film he looks and moves like a corner but strikes and slashes like a safety. All those things add up to exactly what you want in a Big 12 interior DB though I wouldn't be surprised if Turner-Yell transitioned over to corner if he wanted. In other words, I see a guy with a diverse skill set that might be able to play any position in the secondary.
On film this looks like a great offer and the Sooners are one of his earliest offers so they'll have a chance to impress Turner-Yell early on this upcoming weekend. – (Super K)