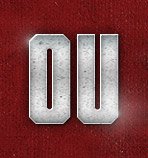 Open Post | Weekend, February 10th – 12th
Posted on: February 10, 2017
– Jeff Badet: As many of you may know by now, Kentucky's leading wide receiver, Jeff Badet has elected to transfer upon graduation this upcoming May. Because Badet will be a graduate he will be immediately eligible to play his final season.
Earlier this week Sooner Scoop first reported that Badet will visit Oklahoma in March. Badet confirmed to TFB that he will indeed visit Oklahoma, "I think me and coach Gundy agreed on March 4th through the 6th but I'm not sure".
Badet tells us that he will visit West Virginia this upcoming weekend. Badet also added that the schools he is currently consider for transfer are Oklahoma, West Virginia, Oregon, Virginia Tech and Troy.
After his visits Badet says he expects to make a final decision about his school choice in April.
As far as Badet's reasoning for transfer and what he's looking for in a school, "I want to be able to be a complete receiver and raise my draft stock. Just want to be able to get the ball more and show I can be a dynamic playmaker. So, I'm looking to see who can develop me to be a better receiver and get me the ball".
It's no secret at this point that OU has had great success with transfer wide receivers and that fact does not seem lost on Badet.
Take a look at Badet's highlights below. Good speed and good ability to get in and out of breaks quickly. Definitely looks like a guy who could come in and help the Sooners next year. – (Brandon)
– Cam Jones: In case you missed it, 2018 DB, Cam Jones (Dallas, TX) released his top 4 following a recent unofficial visit to Oklahoma.
No order just of today moving on the top 4 schools im looking into ( that has offered ) pic.twitter.com/SKNHOnw6Qs

— Cam Hollywood 🐐💰 (@camgonework15) February 2, 2017
Cam is a bit under the radar currently. He is a superior athlete in every sense of the word and I think it's likely to see his offer list really explode this spring.
In speaking to folks around Cam, I'm told that the Sooners are his leader but should USC offer (and they are apparently interested) USC would immediately jump into that top group.
Cam is another 2018 prospect that Sooner fans should keep an eye on. Jones isn't a guy I see really drawing his recruitment out and even though I'm told he's enamored with the West coast schools, I'm also told he's likely to stay close to home when it's all said and done. – (Super K)
– Anthony McKinney: While not a high school prospect a player that is relevant in this class will be JUCO OT, Anthony McKinney (Iowa Western Community College). The Sooners left tackle spot will become vacate after next season and McKinney who, like Brown, is around 6'8 sees a chance to come in and take over that spot.
The Sooners extended an offer to McKinney back in January and in speaking to sources close to Oklahoma I'm told he is a very high priority recruit for the Sooners. Looking at his size and ability to bend and move, it's no surprise why.
McKinney told me earlier this week that he plans on visiting Oklahoma this upcoming summer and says he has no other visits scheduled at this time. In terms of a decision date, McKinney says, "it'll be around the opening of the (fall) season".
Again, as we build out what this 2018 class could look like and who the main targets are, McKinney should be somewhere near the top of that list. The Sooners are high on him and he says he is "very high" on the Sooners. – (Super K)
– Jalen Green: One of the most highly coveted 2018 CBs in Texas and, really, the country is Jalen Green (Houston, TX). Green is considered by many to be the best "big" CB in the Houston area this year.
I spoke with a coach on the staff at Green's school who let me know that Green is tentatively expected to make a visit to Oklahoma next weekend for OU's second jr day.
I'm hoping to see Green live this weekend and will try to confirm whether that visit is set in stone. – (Super K)