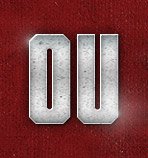 Reports: Mixon Headed to the NFL (UPDATED 6:13 pm)
Posted on: January 5, 2017
UPDATE (6:13 pm): Multiple outlets now confirming that Joe Mixon will indeed enter the 2017 NFL draft.
Oklahoma RB Joe Mixon turning pro.

— Adam Schefter (@AdamSchefter) January 5, 2017
UPDATE (4:46 pm): Spoke with a friend who happens to know Neil Stratton, the individual who reported on Mixon departing for the draft, who said about Stratton, "He knows a lot of the personnel people in the NFL. He's well connected with the agents. Usually when he says something it's on the money. If he's wrong it not for a lack of connections in the business."
That obviously isn't a confirmation of the report but for what it's worth it does sound like Stratton is connected.
UPDATE (4:22 pm): I just spoke with a representative from STL Sports Group Inc. which is the agency mentioned in the tweet. Regarding whether or not they are representing Joe, the rep simply said, "there is no truth to that report".
We cannot speak to the validity of the outlet but the specificity of the report certainly seems to lend it some credibility.
#Sooners RB Joe Mixon will enter the 2017 #NFLDraft. @STL_Sportsgroup & @PeterJSchaffer will represent. Will train at @mjp360.

— Neil Stratton (@InsideTheLeague) January 5, 2017
We cannot confirm the report just yet but we are working on it.