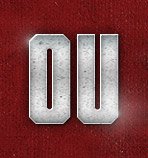 TFB Short | Defensive Line Quotes
Posted on: August 9, 2017
I noticed a few tweets from the Tulsa World's, Eric Bailey, quoting new Sooners defensive line coach, Ruffin McNeil. The quotes were so good they deserve their own post.
First, this is extremely good news…
McNeill on DL: "They have a 'coach-me-coach' type attitude …The talent is there. The work ethic, that's my part to keep it going" #Sooners

— Eric Bailey (@EricBaileyTW) August 9, 2017
In pre-season a coach is typically going to set the fan's expectations. If you set the bar high anything less is a disappointment. If you set a little lower, no ones going to be upset if you exceed them. So, when a coach comes right out and says, "The talent is there" he's putting the onus on himself. Coaches don't generally do that unless they genuinely believe in what they've got. So again, this praise at this point in the year is a good sign.
Also, really cool as well…
Ruffin: "Im very pleased to have Neville & getting him on the edge when we go 4-man front when he gets a chance to use athleticism" #Sooners

— Eric Bailey (@EricBaileyTW) August 9, 2017
Many of you will recall that as a junior in high school Gallimore actually played outside linebacker. He's always been a big man that can move. What I think is really positive about this particular quote is that it tells you the coaches feel like Gallimore is more comfortable as a defensive linemen in multiple techniques. In other words, he's likely developed quite a bit as a technically sound player.
This is a good one also…
Ruffin on Du'Vonta Lampkin: "He's one of the most powerful individuals that I've coached in my 37 years of coaching." #Sooners

— Eric Bailey (@EricBaileyTW) August 9, 2017
When Lampkin first arrived at OU, I remember asking someone on the OU side about Lampkin and was told the Sooners, "don't have a defensive lineman that looks like him". Lampkin isn't extremely sudden but he's a massive guy with height, length and width. He's not a guy you're going to be able to scoop…at least not very easily. Again, good news.