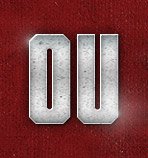 Who Does Tavion Thomas Remind You Of?
Posted on: June 27, 2017
The first thing that entered my mind was Eddie George.  I know everybody's sittin there like, "J pump your brakes, you're comparing him to a Heisman trophy winner?!"
Well when you watch his film, that upright running style and breakaway speed is something that jumps out at you.  Tavion goes 6'2″ 225 while Eddie was 6'3″ 235.  I thought about Derrick Henry and it didn't seem right.  I thought about Eddie Lacy and Tavion's too tall.  In the current college game size wise, Bo Scarborough is similar in size, but is different as well.  Someone that he's identical in size to is Marcus Dupree.  Even still though I keep coming back to Eddie George.
Eddie was the first big power back I remember really watching as a kid growing up.  I remember watching Ohio State because I wanted to see Orlando Pace, but Eddie was just a monster.  Everything he did was just effortless.  To me that's the thing I see in Tavion.  He's just so smooth.  When he kicks it into high gear you could sit a glass of water on the top of his helmet, and he could go goal line to goal line without spilling a drop.  He's one of those guys who's so natural that it seems like he's not trying that hard, but when you watch him closely he's outrunning everyone on the field.  He has the speed of an Alex Ross, but his vision, patience and lateral movement are far better.
Something that stands out is that he does really well is setting up his blocks.  A quick stutter step here or a head-fake there on several plays made his blockers plays easier and ultimately got him into the end-zone.  I'm really excited about seeing him in a wide open attack like what the Sooners employ.  Having the box emptied in a four wide set or trips gives him that many less people to beat, and that many less defenders to help out on the tackle.  One of the things you need to do to stop him is bring help.  One guy isn't bringing him down.  In this offense he's a big play waiting to happen.
Power and Speed would be the two words that I'd use to describe him, and captain obvious is all over that.  Even still his vision and decision making are what really help his power and speed stand out.  His coaching is evident because he gets vertical (towards the endzone) very quickly.  While at times you'd like to see him rely on his power more to run people over, most of the time he's able to outrun people for a big play.  That's not to say he's afraid of dropping a shoulder because he absolutely punishes some people finishing off runs.
I'm interested to see what weight they have him play at.  Already at 225, does he stay there and just get chiseled or does he bump up to 235 or 240 and still retain his speed?  With the S&C and Nutrition programs in place in Norman it's scary to think about what a guy like him will be like when hes 21 or 22 years old.  If he's getting ready to be 17 years old, after four years on campus, the grown man moniker is in order for sure.
I know that most of this was just spitballing, but in Tavion I see a special back. He's definitely one of the biggest.  He's definitely one of the fastest.  We've had big and we've had fast, but a combination like this is pretty rare.  I can't wait to see who he turns out to be like.  Who do you guys think about when you see him run?