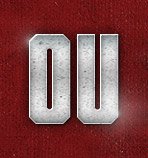 Spring Notes/Open Post | Friday, March 14th
Posted on: March 14, 2014
– First off, 2015 WR Ryan Newsome did indeed make it to yesterday's practice. Had a chance to chat with him for a bit and the bottom line is the visit went really well. We get the impression that the Sooners are in a really good spot with Newsome.
– Again, we'll pass along more defensive notes from yesterday's practice, and we'll hopefully have some offensive notes sometime in the next few days. The Sooners also did some scrimmaging yesterday.
– The CB spot opposite Sanchez remains wide open and yesterday no one really stood out. Stanvon Taylor didn't look good early on in practice, but he came alive once the scrimmage started. Dakota Austin looked good against the pass, but not as good against the run. In general Dakota, Stanvon, and Cortez Johnson all did some good things, but there are still some inconsistencies. They are going to continue to fight for the open spot.
– Ahmad Thomas is someone who is surprising. His hip flexibility far exceeds what we would have expected. Yesterday he even manned up Sterling Shepard and did a nice job. In general, if he can continue to develop his cover skills, his size will make him a very versatile player.
– The ILBs looked good again in coverage, but not nearly as good against the run. In general, the offense had a lot of success running the ball yesterday.
– The DEs were again Chuka Ndulue and Charles Tapper. Matt Dimon got a lot of reps. Charles Walker and Mike Onuoha also got a number of reps. Mike has gained a lot of size, so it appears they are trying him as a 4i now. Generally speaking DL is going to be good, but they didn't have the best practice yesterday.
– D.J. Ward also got a few reps at the 4i, but nothing really significant yet.
– Torrea Peterson got into the mix at the NG position. Torrea Jordan Wade, and Matt Romar split the reps and they all looked pretty decent. Romar is actually quite strong at the POA, and he's got a nice first step.
– Geneo Grissom was again starting at Jack LB position, but it's clear he is still getting used to the position. He had some alignment issues yesterday, and he heard it from Coach Mike a couple times. But there is no denying that he could be really good at that spot once he gets it all down. He's going to give us a great presence to set the edge against the run. On obvious passing downs, they did have Geneo kick down to the 4i spot and had Eric Striker come in at the Jack LB position. Then Devante Bond would kick over to the strong side OLB position. Needless to say…lots of pass rushers.
– P.L. Lindley actually got some reps at Jack LB as well.
– For the most part, Bond played Jack LB and while he is very up and down right now, his athleticism shows and shows in a big way. His initial step is unreal, and as he gets more comfortable with what he's doing it's showing up more and more. He's able to get low and turn the corner (like Striker). He's as natural a pass rusher as you will see and again had a sack in this practice.
– FS was again held by Q. Hayes with Thaddeus Lagrone also getting reps.
– Hatari Byrd played SS and had a pretty solid day. The one thing that he seems to still be getting used to is playing center field. As we said earlier in the year, both the FS and the SS players have to be able to do the same things in our scheme, which includes playing deep middle and Hatari is still learning to do that.
– Again, the defense did seem to struggle a bit against the run yesterday. But, to be fair, it sounds like Alex Ross had a killer day. He's always been known as more of a one cut and go kind of guy, but yesterday he was showing a lot of great start/stop and side-to-side movement.
– Regardless of the aspects that are still in development on the defense, we are very high on what the defense can become. It's going to be REALLY fun watching this team next season. And we suspect a lot of great defensive recruits are going to want to be part of what OU is building.
***
– Also, an additional recruiting note…Lawton DB Darreyl Patterson picked up another offer yesterday. This time from Wyoming. As we've mentioned before, we've been told that Bob Stoops is a big fan of Patterson's. So we'll be watching things closely with him and the Sooners this spring.