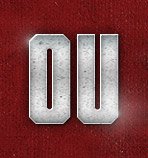 Spotlight: Trey Sermon
Posted on: February 7, 2017
Trey Sermon – 6'1" 214 – Sprayberry High School – Marietta, Georgia
Vision – It is easy to overlook vision in the game of an elite high school running back. After all, often these young men are simply stronger, faster, and more elusive than 99.9% of their opponents. Sermon displays very good vision throughout his film. In my opinion, he sees cut back lanes and is quick to plant his foot and re-direct to the green space. Sometimes good running backs, at the high school level, rely too often on their speed and do not do what they are coached or execute the play as it is designed. Sermon showed trust in the system and being able to use his eyes to find the lanes that would give the play the most success.
Hands – In the current Oklahoma offensive system, a running back needs to be able to catch a few passes. Samaje Perine is effective catching swing passes and short screens. Joe Mixon can line up wide, in the slot, or come out of the backfield and run any route in the playbook. Sermon falls in between these two. He displays a bit more skill in the route running department than Perine, but nowhere near the "wide" skill set of Mixon (to be fair, there are not many in the same class as Mixon). Sermon did, however, show soft hands on completions after running slant routes, speed outs, and a swing pass or two. He will be just dangerous enough for Lincoln Riley to utilize out in space.
Power & Balance – I combined these two categories mostly because I think they are synchronous. Power is great to have, but it is more beneficial to be able to run THROUGH someone and not just over. What I mean by that is being able to deliver a blow to the defender while maintaining balance and continuing to progress downfield.
Early in his film, Sermon takes a short completion, and turns it into a 73-yard touchdown. Along the way he breaks a half dozen tackles, eludes his own man (trying to block for him), and keeps his feet for six points. That is power and balance.
A few other times on film, he takes a handoff only to be met just beyond the line of scrimmage. My favorite part of his game is this: When he gets contacted early, Sermon never stops moving downfield. He runs backward, shuffles sideways, etc., but all while continuing to gain yardage. Often times, a running back will take the initial blow and almost have to gather himself before moving forward. Not Sermon.
Along with this, Sermon displayed a knack for breaking tackles and delivering a violent stiff arm.
Blocking – While there were no examples on film of his pass blocking, there were a few plays which displayed his willingness to block for teammates. A few showed him setting the edge while coming out of the backfield as the lead blocker. A few others displayed his ability to move his feet and get underneath the pads of a strong safety/outside linebacker. He seemed pretty relentless with this part of his game and that made me smile. I will dive more into what I look for in the blocking habits of wide receivers when I do a wide receiver evaluation, but Sermon showed he is not lazy and will do what it takes to win ball games, even when the ball is not in his hands.
Burst – Sermon has a very quick first few steps. He hits the hole hard and has a superb change of direction on initial cut. What do I mean by this? He weighs 214 pounds and can run full speed in one direction, make a cut, and be full speed in another direction in a heartbeat. That is a great skill to have.
Home Run Speed – While watching Sermon's film, I wondered aloud, and via text to K, how Sermon is not a 5-star running back. I guess the one true knock on his skill set is he does not possess true break away/home run speed, and K and I agree that is most likely why he has not earned that extra star. He does, however, possess enough speed to score from just about anywhere on the field, if given the proper angles, and there were a few instances which displayed his ability to take away pursuit angles. So, is his speed "elite"? No. Does he have enough to be a great running back at the level of football he will play? Most definitely.
Overall, Sermon is tough, physical, and violent. Honestly, I think he would rather be described in that manner than "blazing". To me, he is sort of a blend of Perine and Adrian Peterson. Before you think I am crazy allow me to explain. He possesses both of their nasty streaks. He will deliver punishment if needed, but can be the guy who can take it to the house from time to time. The difference, in my opinion, is he does not have the break-away speed of Peterson and is more of the Perine speed category. When you stop to think that Perine is only 83-yards shy of the all-time rushing record at OU, I think that is dang high praise.