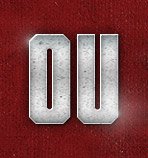 Spotlight: Marquise Brown
Posted on: February 15, 2017
Marquise Brown – 5'11" 170 – College of the Canyons – Hollywood, Florida
Speed — I really dislike the phrase "SEC Speed". I dislike it because I believe it feeds the hyperbolic narrative of certain media outlets and fans who really don't understand that a 4.45 40-yard dash in one conference is the same in another. With that being said, if folks insist on using that term for guys, well then, this is the player on whom to use it. Brown can absolutely fly. I am not talking about just running past guys on routes, or being able to get to the corner on reverses. I am talking about pure, jet-fueled, nasty speed.
He was clocked during his junior college days at a 4.33 40-yard dash. Let that sink in. I don't even care if it is a few one-hundredths of a second off, that is flying. His engine is noticeable from the very first play of his film. His shuttle time was less than four seconds and that is just unbelievable in terms of foot speed. That foot speed gives him the ability to foot-fire off the line of scrimmage, give double moves on a dime, and get by a defender before anyone really knows what is going on. He is a rare type of guy in this category.
Hands — Something that some may not understand, because most of us never ran as fast as Brown, is that when you are moving extremely fast it can sometimes throw off your perception and judgment for catching a football. Brown displays an ability to secure catches while moving toward the football, into the force and velocity of the football (think slant routes), and makes the catches appear natural and easy. His hands appear to be soft and quick. By "quick", I am referring to him appearing to "pluck" passes out of the air and secure the ball quickly.
Body Control — There are a few plays during Brown's film I had to rewind and watch again. There are throws to the back of the end zone that require him to throttle down, make the grab, then secure his feet before falling out of the back of the end zone. He also shows uncanny control when coming off the line of scrimmage, making double moves, and getting into the break of his route. His feet and hips are so in tune with one another.
Route Running — One word: "smooth". Could he use a bit more polish? Sure. Sometimes, his routes are not as crisp as what I would like to see, but when you can plant your foot once and burn by anyone on the defense you don't necessarily always have to be the best route runner on the field. I do, however, believe Brown is a technician, meaning he will listen to the coaching points and put them to use each day this spring and come out during the Fall as an absolute monster.
It is difficult to teach young men to make double moves. Many waste too much action, but Brown has a purpose with his steps (as I noted with Charleston Rambo) in using his quick feet to get open whether it is straight line speed or making double moves. Watch the very first play of his film and tell me who it reminds you of. Spoiler Alert: It's DeDe Westbrook.
Blocking — Who cares? No really…look, I know I harp on this skill for wide receivers and I know if Brown won't block he probably won't play that often. But…this dude has such a high ceiling on him that there is absolutely no way he won't be the kind of guy to put his nose in the middle of someone and hold *ahem* block someone long enough to spring someone loose. He will be coached how to be effective and kept on the field as much as possible.
Overall — I am giddy about Brown, can you tell? Brandon commented Brown is the kind of guy you get the ball to in space and watch him work his magic. I agreed and added you would have a difficult time tackling Brown in a phone booth. There are plays that show him catch the ball with a few yards of sideline to work with and two defenders closing in with the angle and Brown still scores a touchdown. He might have one of the fastest ten yard bursts I have ever seen. Do yourself a favor and watch his film and get excited. I am serious. You will be having dreams about him returning punts and kicks too. The fact it appears there are a few guys on the other teams that couldn't play dead in a cowboy movie is irrelevant. He is a player.
Brown has already drawn comparisons to DeDe Westbrook. When I first read those I raised my eyebrows a little. The one thing I have thought about since the end of the Sugar Bowl was the hole left behind by Westbrook. Of course, I thought the same thing after 2015, and all was more than well. Take my word here that Brown is so dang electric you may not miss Westbrook at all. Now that you have caught your breath from that gasp, let me say it again: Brown's is one of the more exciting films I have had the opportunity to watch. He is so fast, quick, and effective with that combination. An old saying in football is he "looks like Tarzan, but plays like Jane." That's not a problem with Brown. He isn't going to blow anyone away with his physical measurements. In fact, I doubt he's 5'11", but it simply does not matter.
Brown is a game changer from day one. Book it.