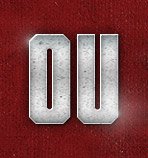 Spotlight: Charleston Rambo
Posted on: January 19, 2017
Last night the staff stopped by to see OU WR commit, Charleston Rambo.
#SoonerSquad17 WR commit Charleston Rambo (@ballout_charlie ) with #Sooners staff last night during in home visit. pic.twitter.com/DHUuBVMHRH

— Brandon Drumm (@BrandonTFB) January 19, 2017
So, it seems like a good time to put a spotlight on him…
Charleston Rambo – 6'2" 178 – Cedar Hill HS – Cedar Hill, Texas
Speed — Rambo runs a 4.5 40-yard dash. The first thing I noticed on film was he has a burst. His speed is sudden. Defenders who have coverage angles on sidelines get them taken away quickly by Rambo. His film showed a great ability to cut back across the field and not even be touched by backside pursuit as he blazed past them. He looks lightning fast once he has the ball in his hands.
Hands — Speaking of hands, he appears to also have very soft hands and catches the football away from his body. There are several instances showing his ability to catch the ball above his head, behind him, and out to the side. This requires soft hands and Rambo most certainly has them. He always seems to have his hands in just the right positioning as well, especially on passes with the ball coming over the top of a defender.
Body Control — Rambo's body control is different than that of Lamb's. What I mean by that is Lamb displays significant ability to shift and adjust to the ball while he is in the air. Rambo shows a great ability to adjust to the football when he is on the sideline and able to secure the catch and come down inbounds. He has several clips showing him catching a ball on a fade route when the ball is coming down to his hands with about six inches of green space between his feet and being out of bounds. This is something you really can not teach or coach. Having the skill set to be dangerous in small amounts of space is rare and Rambo has it.
Route Running — Many of Rambo's clips display his ability to run fades/fly patterns. A few instances who tunnel screens and some double moves. He is crisp and is very quick out of breaks. You can tell by watching that he has very fast feet (4.28 shuttle) and he uses those feet to quickly change direction and is from Point A to B very quickly. He puts a lot of stress on coverage as you see him take a step in one direction, you commit, and then he is gone to another part of the field giving you no recovery time.
Blocking — This is my one gripe about his film. It is almost nine minutes long and does not show one example of him blocking. I want to see how he competes without the football in his hands. Will he go the extra mile to help his teammate spring free? Is he willing to put his body in the way of potential contact? Now, while he doesn't have any blocking on his film, it is obvious he is gritty as he often continues to stay on his feet after contact.
Overall — Rambo's speed really sticks out. He can really go. On film he outruns double coverage several times and continues to separate after he catches the football. His ability to be sort of a "jitter bug" when he has the ball in his hands is usually reserved for guys who are smaller. With his frame, it is quite a bit more rare and will give him a lot of opportunity to provide excitement at the collegiate level.
My favorite part of his game is his ability to run away from the defense. Much like DeDe Westbrook this past season, when Rambo catches the ball and has any sort of space between he and the defense he probably is going to score. He is solid in his mechanics and has enough speed and quickness to be very dangerous to score from anywhere on the field. To me, a good comparison would be Westbrook, only a couple of inches taller.
Redshirt or Play the Man – The question is whether Rambo will see the field right away. Rambo is a more polished route runner than most high school prospects. That will serve him well in his attempt to get on the field early. He's also been working on his craft for a long time under the watchful eye of former BYU standout WR, Margin Hooks. So, he knows how to work. He's accustomed to it. Mead is emerging and Lamb is talented. But in Lincoln Riley's offense there are a lot of snaps to go around. Whether Green or AD Miller step up will likely have an impact on how many snaps Rambo receives but I do see him as someone who sees the field as a freshman.