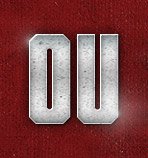 Sooners News Daily 5.16.14
Posted on: May 16, 2014
FOOTBALL
Harsh but fair take on the Big 12's poor performance in this year's NFL Draft. (NFL)
Watch List season is about to get fully kicked off, this one includes Eric Striker. (Lott IMPACT)
Former WVU QB, Pat White, says Alabama offered him a Corvette to sign with the Tide. (Fox Sports)
Saban's response was pretty much classic Saban.
BASKETBALL
Really good read on Wayman Tisdale. (TOBTM)
OTHER
Lauren Chamberlain is a game-time decision for tonight's NCAA Regional opener. (Twitter)
I truly do hate to pile on, but man am I ready for this baseball season to be over. (Sooner Sports)
The coach responsible for this should be fired. (ESPN)
Yikes, look out.
Reminds me of myself back in the day.
It just won't be the same this weekend without this grand tradition.
This dude is a machine (I found the Chipotle one to be particularly impressive).