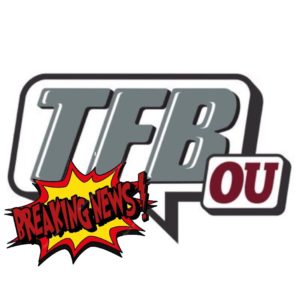 Sooners Expected To Hire Brian Odom | Linebackers
Posted on: January 14, 2019
The Oklahoma Sooners are expected to hire Brian Odom to coach the linebackers under defensive coordinator Alex Grinch.
We have been able to confirm the report from Gabe DeArmond (PowerMizzou.com) that Oklahoma is set to hire Odom.
Odom worked with Sooners Defensive Coordinator Alex Grinch while both were at Washington State.
Odom was raised in Oklahoma and he was named the Oklahoma High School Player of the Year in 1999 by the Tulsa World. He attended Oklahoma for two years and was a redshirt on OU's 2000 national championship team.
Coaching History:
2017-Present Missouri – Outside Linebackers
2015-16 Washington State – Defensive Quality Control
2012-14 Houston – Co-Director of Sports Performance
2007-11 Arizona – Associate Director of Performance Enhancement
2005-06 Arizona – Assistant Director of Performance Enhancement
2005 (Jan.-July) Missouri – Administrative & Defensive Graduate Assistant
Playing Experience:
2000-01 – Oklahoma (Running Back)
2002-04 – Southeastern Oklahoma (Running Back)