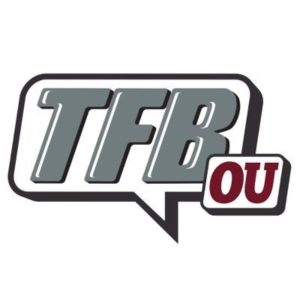 Sooners Add Grad Transfer WR | Obi Obialo
Posted on: February 2, 2020
The Sooners added another grad transfer wide receiver tonight in Obi Obialo who is transferring out of Marshall
We have confirmed through sources that Obi (6'3″ 215) will be a scholarship transfer for the Sooners and he has one year of eligibility remaining. Obialo visited Norman this weekend and saw enough to make the call.
Obialo began his career at Oklahoma State before transferring to Marshall. He is originally from Coppell, TX.
Last year his stat line read: 18 receptions for 244yards which is a 13.6 yard per catch average.
In 2018, his best year, his stat line read: 42 receptions for 505 yards which is a 12.0 yard per catch average and 4 touchdowns.