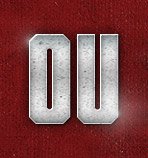 Signing Day Open Post | Wednesday Feb. 5th (Updated 8:42 pm)
Posted on: February 4, 2014
– Frison: It is just after midnight and I've been on the phone with a number of people this evening. Everything we we're hearing on Kenyon Frison was great up until my final conversation with someone that I just hung up with. Nothing in the conversation negates the fact that Kenyon could sign with OU, but it tempered my confidence.
What I was told is that as of about five hours ago (around 7:00 or 8:00 pm Tuesday), Oklahoma said they were 50/50 on Kenyon Frison. They also said that Frison's mother is pro ASU. I'm not sure if it's the distance, the person I talked to did not know, but did tell me that Kenyon's mother favors ASU for some reason. If it is for distance reasons,then one would have to think they'd prefer Utah as well.
Hopefully this one goes OU's way because, as we all know, the LT position is one of great need. Still feeling decent but just not as confident as I was earlier this evening. Either way I wanted to pass along the information to those of you who are awake or who will be up bright and early in the morning. We should find out Frison's decision in the morning.
– Clark: I also have a couple pieces of information on Deondre Clark that I can share. The first bit of information was the reason for our confidence earlier in the evening. What we were told is that Dre's mother is basically pushing really hard for Dre to stay in Oklahoma. And by "pushing" it sounds like it's almost not an option for him to leave. We've been told that she feels it is in his best interest to stay close to home. At least that's the way the information was relayed to me. On the other hand, I do know how Oklahoma felt about the situation as of about three hours ago and they were still not certain they had him.
– (UPDATED 7:27 am): OL Alex Dalton has signed! OL Jonathan Alvarez! RB Samaje Perine has signed! LB Tay Evans has signed!
– (UPDATED 7:30 am): Quick: Perhaps should have mentioned this last night but our latest on Quick was all good for OU!
– (UPDATED 7:32 am): Garnet: Our latest on Courtney Garnett was all good for OU. Our latest on Frison and Garnett is listed above.
– (UPDATED 7:33 am): LB/DB Vontre McQuinnie has signed!
– (UPDATED 7:39 am): DB Marcus Green has signed!
– (UPDATED 7:46 am): DB Steven Parker has signed! Talk to Parker's father last night and he said committing was a huge weight off Steven's shoulder. Said Steven went off for 22 points last night against Union and his father felt like it had something to do with Steven feeling relieved!
– (UPDATED 7:49 am): TE Carson Meier has signed! We are huge fans of Carson's game. He has the ability to play the true blocking TE role but is also an exceptional athlete in open space as a WR. Could be a very dangerous weapon for the Sooners!
– (UPDATED 7:55 am): DL Courtney Garnett sticks with the Sooners and signs his NLI! Garnett has two of the most important qualities in a B gap player, quick first step and size.
– (UPDATED 8:07 am): DL Dwayne Orso has signed! Dwayne is one of our favorite commits. We wrote about him extensively when Oklahoma first got involved with this huge DL! The 6'5 255 lb athlete is just scratching the surface of what he can become.
– (UPDATED 8:15 am): WR Jeffery Mead has signed! Great agility for such a long athlete!
– (UPDATED 8:21 am): According to Brandon Gurney Kenyon Frison will sign with Oklahoma! BIG TIME PICKUP at a position of need!
– (UPDATED 8:27 am): WR Mark Andrews has signed!
– (UPDATED 8:32 am): Tito Windham has signed! Love this kid!
– (UPDATED 9:00 am): OT Kenyon Frison has signed! And with that NLI OU fills a huge need at LT. Such a major pick up. Can't stress enough.
– (UPDATED 9:07 am): WR Dallis Todd has signed!
– (UPDATED 9:10 am): OG Natrell Curtis has signed!
– (UPDATED 9:33 am): DB Jordan Thomas has signed!
– (UPDATED 9:45 am): Got a great note from a Brainiac buddy about how the coaches reacted to the Kenyon Frison commitment this morning. He said the coaches were "partying like it was Christmas". Also said that multiple coaches said that getting Kenyon was "big time" and he is "one of the biggest gems of the class".
– (UPDATED 9:48 am): Stud RB and recruiter Joe Mixon has signed!
– (UPDATED 9:53 am): OL Joseph Paul has signed! JY believes he can play RT!
– (UPDATED 10:50 am): I was chatting with Steven Parker's father last night and we got to talking about coach Gus Malzahn. He mentioned something really cool. He said that after Steven committed to Oklahoma coach Malzahn got in touch with Steven and congratulated him on the commitment and thanked him for the opportunity to recruit him. He said that he wished he had recruited him earlier because he said Steven was exactly what they are looking for in a player. Just thought that was such a classy thing for coach Malzahn to do and it matches up with everything my Alabama coaching friends say about him. He's going to give coach Saban fits recruiting that state in the future.
– (UPDATED 10:58 am): Though this was really interesting. Coach Bobby Jack Wright says that Devante Bond will probably start out as an inside linebacker.
– (UPDATED 11:21 am): Big boss LB Curtis Bolton has signed!
– (UPDATED 11:28 am): Per @OKCPS_Athletics, Deondre Clark will announce tomorrow at 2 pm.
– (UPDATED 12:24 pm): Miciah Quick confirms that he has committed to Oklahoma! Sooners are 3 for 3 today! Last target is Deondre Clark!
– (UPDATED 1:26 pm): POSSIBLE SIGNING DAY SURPRISE – Well it sounds like Oklahoma is indeed working on getting OT Orlando Brown. I asked a direct source whether Oklahoma was going to get him and the source said, I don't know yet. I took that to mean that Oklahoma is working on it. Also, checked with another source who said it is indeed a possibility.
– (UPDATED 2:14 pm): Oklahoma has indeed picked up big OT Orlando Brown Jr!
– (UPDATED 2:44 pm): Soonerscoop is reporting that Deondre Clark has not yet signed his NLI.
– (UPDATED 3:32 pm): We don't have any direct information on Clark but as Jordan said below…it sounds like Oklahoma fans can move on. Not entirely sure what the deal was but the original reporter that Clark is headed to LSU is certainly reputable.
– (UPDATED 5:33 pm): Nothing really to report just wanted to state the obvious. This Dre Clark situation seems peculiar. If Dre did indeed send the NLI and specifically asked that the information not be released then it would seem LSU should have been able to manage that. If it did not send the signed NLI then that's really horrible.
– (UPDATED 8:42 pm): We've been told that George Schroder, the journalist who reported that Deondre Clark had faxed his NLI was only reporting what he was told that he was allowed to report by people inside LSU.