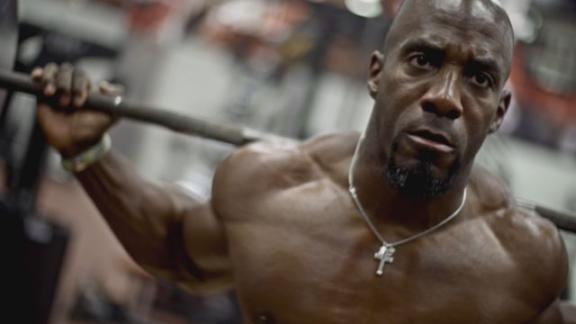 Should Oklahoma Consider Hiring Bennie Wylie?
Posted on: January 18, 2014
Image from ESPN.com
With the recent hiring of coach Charlie Strong at Texas, coach Bennie Wylie quickly found himself out of a job. Coach Wylie's title at Texas was "Strength and Conditioning Head Coach for Football". And despite being the head S&C coach, many of the Texas faithful believe coach Wylie was never able to fully institute his philosophy because of the influence of one of Mack Brown's long time assistants and assistant AD for strength and conditioning, Jeff Madden.
Whether that is true or not doesn't really matter to me. What did occur to me though, was that coach Wylie, having been in a position where he's had to work with another influential, entrenched and respected S&C coach might make a good hire at Oklahoma working alongside coach Jerry Schmidt.
I actually talked to a number of people yesterday, including a former Texas coach and some other well respected football folks in the state of Texas, about what they thought of the hypothetical idea. It seemed like I could barely get the question out without people saying "that would be a HUGE hire for OU!" or "he's a good one!"
I don't know how the coaching numbers would work in this case but I figured I'd throw the idea out there for y'all to think about anyway. There are obviously a lot of very different opinions about coach Schmidt; some people praise him and some people…not so much. My opinion about him one way or another really isn't the point of this inquiry. The point is to ask whether coach Wylie could bring a fresh element to the program that would only enhance what Coach Schmidt and other coaches are doing? I think the answer is yes.
I think the new hires last year, including the hiring of Coach Tiffany Byrd, the nutritionist, were huge. The new hires brought new energy to the program, new ideas, a new perspective and they re-invigorated recruiting efforts. Coach Wylie is well-respected in the Texas community and also has ties in SEC territory. You don't usually think of a strength coach in terms of recruiting but perhaps Wylie's presence could help in that area as well.
I think if somehow the numbers could work, Wylie could be a great hire.