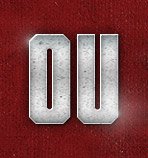 Report Confirms Jerry Schmidt to TAMU
Posted on: January 10, 2018
On Monday we noted that we had been told this was close but had not been finalized. It would appear that it has indeed been finalized and coach Jerry Schmidt will depart for Texas A&M.
Breaking: Reported by @DustyDvoracek , Jerry Schmidt is leaving @OU_Football to go to Texas A&M. @sportsanimal

— Curtis Fitzpatrick (@cfitzfox) January 10, 2018
We'll likely have some insider notes on the donor board up on this topic later.