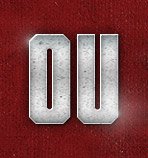 Few Post Game Thoughts | OU vs. ISU
Posted on: October 7, 2017
I obviously haven't rewatched the game so these are just immediate thoughts based on the initial viewing.
– Too many times Baker had a ton of time to find a man and either he didn't or no one was open. I don't know which it was and when but I do recall those situations arising against Ohio State and it always seemed to be CeeDee Lamb fighting his way back towards Baker to show for his QB.
– Definitely going to check and see where Rambo is in his development. Heard a lot about him before the season.
– OU will always be a tough out on offense with that offensive line. But if they could get more of their WR to fight with the same sense of fight as Sermon, they'd be unstoppable.
– Although the offense may not have had the best day, by my count they scored on every drive but one in the first half. I could be remembering incorrectly. Either way 31 points is enough to beat Iowa State. Again, Texas held them 7 points last week.
– Defensively it's the same fundamental problems the Sooners have had under Mike since the beginning of his return:
1. They rarely attempt to create negative plays on first down.
2. There is little creativity or movement up front to force an errant throw, force a turnover…anything.
3. The defense sets a plodding tempo early in the game which allows the other team to get comfortable and makes their back end complacent.
What can be done?
– Offensively OU is a great team and will continue to be.
– Defensively, Riley has to really ask himself if he wants to follow Mike's lead going into the offseason and if it's a good fit. That's a question for after the season. For now, he has a talented team that can make the playoffs so he needs a quick fix. They aren't going to fire anyone mid-season but as I mentioned in the chat, you can't let your DC drop Obo into the curl/flat on 2nd and 12 against a stationary QB when you need a stop. You're not tricking anyone…you're relieving them. If you feel like you can get pressure due to help on the edge then you need to come up with creative ways to get guys moving to spring someone open up the middle. Surely, the Iowa State offensive isn't that great. The Big 12 offensive lines in general aren't very good.  They have to start taking some chances earlier in the game and earlier in each drive.