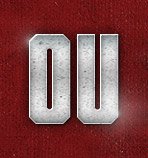 Open Post | Tuesday, Feb. 4th (UPDATE 8:39 pm)
Posted on: February 4, 2014
– Let's start with something positive.
There were some on the verge of freaking out yesterday with reports that Sooners RB commit Joe Mixon had visited UCLA on the down low this past weekend. It's always funny (well, maybe funny isn't the word) how these recruits, especially say a five star RB, think word of these type of visits won't somehow get out. But back to the positive part.


For whatever the reasons Mixon took the trip to UCLA, if these tweets are any indication, as of Monday evening there appears to be very little to worry about. Hard to believe he'd be openly recruiting other guys for OU if he wasn't intending to honor his commitment. Additionally, there have been multiple reports in that same vein.
Looks as though all is well on the Mixon front.
– Now for some potential bad, stress on the 'potential', news. Based on the latest with Courtney Garnett, it would appear that might be more to that Notre Dame report than we initially believed. The talk is that Garnett is legitimately torn between the Irish and OU. The general sense is that he may be favoring Notre Dame at the moment while his family is still in the Oklahoma camp.
To be perfectly honest, it's not necessarily all that surprising as the South Bend trip is obviously front of mind having taken place this past weekend and it's not as if Notre Dame is some second tier program. The fact it appears to be such a tough decision for Garnett is a testament to the Irish considering how much time and effort the Sooners have and continue to put in with Garnett.
If you forced us to say one way or the other, gut feel is Garnett sticks with OU but that's far from a guarantee at this point.
– Things are sounding very positive with respect to OU's chances of landing Kenyon Frison. It looks like our friend who is an ASU commit that told us last week that Frison would likely head to Oklahoma may have actually been dead on.
But as has been discussed here repeatedly, landing the big man would be significant for this 2014 class for the variety of reasons previously discussed here, most notably among them being the kid is incredibly talented and fills a big need in this class.
– No real changes on the status of Michiah Quick or Deondre Clark as of the time of this post. Still confident with Quick and still have very little idea what's going to happen with Clark. For full notes on these two please see yesterday's prediction post.
– Steven Parker is expected to announce today (Tues.) at noon (central time). Nothing has changed with respect to our confidence that OU will still be the pick. But make sure to be around the site this afternoon as we'll do our best to bring you the news as soon as it goes down.
– (UPDATE 7:41 am): Despite the inclement weather, it appears as though Jenks is still having school and subsequently it seems as though Parker's announcement is still on for today (at least for now).
We are about to have school all day! FYI …. Watch and wait on it!

— Steven Parker (@Lil_Stevie21) February 4, 2014
– (UPDATE 9:10 am): Sorry we had a Courtney Garnett update earlier but it accidentally got deleted. We talked to Courtney again this morning and he said that right now he is "50/50" Oklahoma vs. Notre Dame. But mama is still on Oklahoma's side. In all the time we've know Courtney we've gotten the sense that his mother is a huge influence. Hopefully that pushes his in Oklahoma's direction.
– (UPDATE 9:57 am): Multiple reports just now that Steven Parker's announcement will come around 12:15 pm (CST). Just wanted to put this out there so nobody was freaking out if at 12:05 pm you hadn't seen anything here yet.
– (UPDATE 10:10 am): Ok, got ANOTHER source confirming that Frison to Oklahoma looks very promising. This time it comes from a current Oklahoma commit.
– (UPDATE 12:18 pm): Steven Parker commits to Oklahoma
– (UPDATE 8:03 pm): I've spoken to Courtney Garnett a little this evening and he said his "head is spinning". He also said he can't seem to settle on one school. Now I'm not saying that isn't the case. I certainly take him at his word and believe him. But I will say that I know some of the DLinemen that Oklahoma would likely try to grab last minute if they felt like they weren't going to get Courtney and none of them have heard from Oklahoma…and all three of them may very well be as good or better than Courtney. At this point I wouldn't be totally shocked if Courtney picked ND…because frankly I was sufficiently shocked that it even became this much of an issue so I'm over it. However, all things considered this still seems like Oklahoma's to lose. With mama in OU's corner…with a teammate committed to OU…with the distance…with the longstanding relationship he has with coach Montgomery…OU is my pick. If I hear anything later this evening I'll update y'all.
– (UPDATE 8:39 pm): Alright guys got word that things are looking good on all fronts…including the Courtney Garnett front. It's never over till it's over but it looks like OU could indeed go 4 for 4 tomorrow with Garnett, Clark, Frison and Quick. We'll save the Boomers for tomorrow 🙂