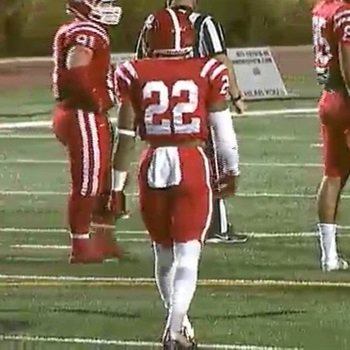 New Sooners JUCO Offer Sets A Visit
Posted on: November 18, 2014
Image via hudl
Oklahoma has offered 2015 JUCO safety, Ezekiel Turner, out of Pierce Community College. Turner tweeted out news of the offer Monday night. I spoke to Turner's head coach at Pierce this morning, and he confirmed the offer. He also said that Turner will be visiting Oklahoma this weekend for the Kansas game.
I really love what I see from Turner on film. He navigates trash inside the box like a linebacker. He diagnoses plays quickly. Is very physical at the point of attack.
In talking to Coach Martinez this morning, he feels Turner will be best as a strong safety. He had great things to say about Turner, "has great size and speed…6'2 205 lbs." I think he could step in take Quentin Hayes' spot at the strong safety position and Martinez said he's great in space and can cover man-to-man.
Personally, I see a player who can play both safety spots. He brings a back end presence as a high safety that OU has been missing this season, in that he reads the quarterback quickly and closes even faster. Coach Martinez told me that Turner has four years to play three, so if OU can land him then he could be around for a while.
My guess is this offer has everything to do with OU wanting to get more athleticism at the safety position. Turner and Steven Parker would do just that while still giving the OU secondary both size and physicality against the run.
I really like the decision to extend this offer.