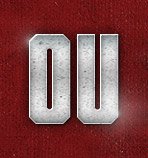 Open Post | Wednesday, March 26th (UPDATE 11:57 am)
Posted on: March 26, 2014
– We haven't been talking much about linebackers on the website these days, so we figured now was a good time to mention a lesser known but talented LB that OU appears to be recruiting. A couple weeks ago College Station, TX native Riley Garner (VIDEO) made an unofficial visit to Oklahoma. He reached out to us yesterday and let us know that the OU coaches have continued to recruit him. He's been hearing primarily from Coach Kish. After hearing from him, I had a chance to look at his film for the first time.
He plays OLB in an odd front, but in looking at his frame and how the plays, I wonder if his greater upside could be at inside LB. He navigates traffic well and looks good when he drops. Actually, he looks like a guy who could find space as an A or B gap blitzer and would excel at it. He's a pretty good edge rusher, but the way he sidesteps traffic prevents his momentum continuing to move forward makes me feel like he'd be better utilized up the gut. He stands around 6'3″ and is already around 210+ lbs, but that's still pretty skinny. I'd turn him him into a 235-240 pound thumper of an ILB, who can still give you some depth in his drops. He doesn't hold an OU offer yet, but it's clear the coaches are recruiting him so it's a bit of a wait and see right now.
– Yesterday Torrance Gibson mentioned that he's going to move his commitment timeline up. I talked to my friend, who is Gibson's coach and is traveling with him, and he said that what Gibson meant was that he will decide after his five official visits. If you weren't aware, the initial plan/talk was that he'd likely wait until closer to National Signing Day next February. Really the competition right now isn't about winning a commitment from Gibson. It's about winning a spot in the top five and getting an official visit.
In addition to the obvious reasons OU needs to win an official, Torrance's mother hasn't been on any of these unofficial visits. So the first and only time she'll see Oklahoma, or any out-of-state campuses, will be on an official visit. And there is an old saying in recruiting "what mama wants…mama gets." Now in this particular case, there are other people who are going be important in advising Torrance, including his coaches, but it's clear to me that his coach was really happy with the visit to Norman.
I checked with the coach to see if Oklahoma was still sitting good after Torrance's visit's to LSU and Auburn, and he confirmed the Sooners are still looking good. He said the OU coaches just have to continue to recruit him. I'm going to continue to check with people in the Miami area, especially when these trips are over, but for now we seem to still be holding strong.
– Wanted to also mention that one of "Big Texas 3", Jaylon Lane, picked up three offers yesterday from Arkansas St, Utah St, and Kentucky. Also spoke to a friend from Notre Dame, and he said that they will likely offer as well. Lane's recruiting continues to heat up, and we continue to watch it because he's a guy Oklahoma is in contact with. And depending on how things go with other recruits, Lane could get an OU offer at some point.
– This past weekend, 2015 OU WR target John Humphrey Jr. took a visit to Baylor. We spoke to him for a bit and plan on talking to him some more, but it's very clear that Baylor made a darn good impression him. WR is one position where Baylor can compete with just about anyone in the country. My sense from Humphrey, prior to his trip to Baylor, is that Oklahoma was in really good shape — perhaps even the leader. I'll need to talk to him more to get a sense of how high Baylor has moved up, but in the brief exchange we've had so far I'd say they're up there. The fact is that Baylor has some real sway right now with Central and SE Texas recruits.
– Also spoke a little bit with Breiden Fehoko (Honolulu, HI) recently. We'll try to do a write up about him, but wanted to let y'all know that he and his family are still flying to the mainland this April. And they are definitely going to try to make it to Norman for the spring game. If, for whatever reason, that plan would not work out, they would like to make it in for a practice, or any sort of unofficial visit.
It continues to be clear that Fehoko and Coach Montgomery's relationship really stands out for the Hawaii product. Breiden getting a chance to be on campus would be huge, and it's obvious he really wants to visit. Oklahoma is under serious consideration. It really is amazing how many top flight players Montgomery is in on right now.
– Also, wanted to address a comment made in yesterday's open post regarding some unspecified rumors about Frank Shannon. We aren't really sure what exactly the rumor was, but from everything we've been told Frank is fine and fully participated in Tuesday's practice. So if the rumor is related to his status on the team, then it's false.
– UPDATE (11:57 am): And just like that, OU has offered another of the "Big Texas 3"
Oklahoma just offered me. #blessed

— Jaylon De'undre Lane (@Jlane1400blk) March 26, 2014