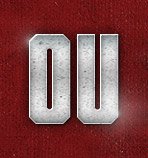 Open Post | Tuesday, March 25th (UPDATE 10:55 pm)
Posted on: March 25, 2014
– Oklahoma put out a couple 2016 offers yesterday. The first was to Hope, Arkansas native and DLineman, McTelvin Agim. I haven't had a chance to catch up with Agim yet, but I asked around and the word is he actually grew up rooting for the Sooners. This offer is especially timely because we (The Football Brainiacs) have been talking about how untapped the Arkansas high school market is.
– To follow up on the above point, one of the problems in states like Oklahoma and Arkansas is that a lot of talent doesn't necessarily come to light. Mainly because the states aren't big enough to become a focal point in recruiting for many out-of-state schools schools. Add to that the fact that there is always an assumption that OU or OSU are going to find the talent and get a commitment from the in-state talent, it makes things even harder for kids in states like Arkansas and Oklahoma to be discovered. Even some of the higher profile kids don't get a ton of national attention, unless there is someone at the school or a parent or a recruiting assistant actively helping. Consider the fact that Will Sunderland currently only has four offers, two from the in-state schools and the other two from border states (KSU and Arkansas).
– To continue the point, last week a very talented Oklahoma HS player named Austin Cantrell committed to Arkansas. He is a 2015 DE/TE out of Roland, Ok. Cantrell is an example of a small town Oklahoma kid who, fortunately, was noticed by a big regional school, but could play at a lot of schools and should have more offers. Had he not been noticed by Arkansas, it's very likely he would have gone through the recruiting process without any BCS level offers. We've seen it time and time again.
– The second 2016 offer that went out yesterday was to LB Caleb Kelly. He attends Clovis West HS in California and is yet another Fresno kid who the Sooners have established an early connection with. We actually started watching film on Kelly last week because of his performance at the Rivals camp, and he has that rare combination of size, strength, and the ability to turn and run. In fact, OU was his first offer but it will NOT be his last.
But here is where it gets interesting. Kelly might be a big Oklahoma lean throughout the process. The word is that Kelly comes very highly recommended by coach Tony Perry, which is a name OU fans who follow recruiting should be familiar with. Perry coached guys like Hatari Byrd, LJ Moore, Miciah Quick, etc. and has strong ties to the OU program. Perry also coached current Sooners grad assistant, Chip Viney. Coach Mike made the offer, and I was told Oklahoma is going to be hard to beat for Kelly. The question will be whether Coach Kish can close the deal. So far we haven't been able to win the commitment of a highly coveted LB, and Kelly will be highly coveted, but the advantages are definitely there for OU.
– Having returned from spring break, Oklahoma will be back at practice this afternoon.
– UPDATE (6:21 pm): Recent OU visitor Torrance Gibson tweeted out some pretty interesting news early Tuesday evening:
I thought about it & I will be committing early.

— Torrance Gibson (@quick_tg6) March 25, 2014
Now, naturally the inclination may be to assume this is somehow related to the recent visits Gibson has been (and is still) taking thus favoring one of this schools — which obviously includes Oklahoma. That could be true, but it could also just as easily be that Gibson would rather the recruiting process end early. Which would allow him to start working on other 2015 recruits and help build his class for whatever school he eventually chooses.
It's also worth noting that "early" is a fairly loose term at this point, and Gibson has yet to offer any further specifics regarding what kind of timeline he implied with that tweet.
If the Sooners were to pull in an early commitment from Gibson however, it would be quite the coup in pulling a five-star talent out of the state of Florida.
– UPDATE (10:55 pm): Talked to Torrance's coach and he clarified that "early, means after officials". Not early as in after these unofficial visits. I think the original plan was to take it to signing day.