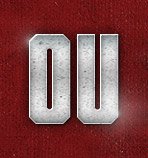 Takkarist McKinley‏ Thoughts
Posted on: May 23, 2014
We had update on the open post a couple days back that the Sooners had come in and offered a couple of guys from Contra Costa Community College. I want to talk about one of those two guys, Takkarist McKinley. One of the questions that had arisen from our readers was why OU would be going after JUCO guys on the d-line. Well to be honest with you, when you watch Tak's film, the question is why wouldn't we be in on a guy like him?
Takk goes 6'3″ 240 or so and is a very long framed guy. As soon as you put on his tape, you can't help but see what the coaches at Oklahoma like about him. He's a very slippery player that I like to call "ghost-like." The reason I say that is as a young offensive lineman in college, I remember going against some of the All-American players we had like Richard Jordan (Dirt). And just being baffled as to why I couldn't even get my hands on them as a true freshman on the scout team. Some defenders just have a knack for turning just a little, or stepping a certain way, to make themselves very unblockable. Like I mentioned about Joshua Little out of Millwood in an earlier post, neither have learned at this point how to use their hands as weapons.
That's what's scary when you watch Josh's film, and utterly frightening when you watch Tak's. His weakness at this point is allowing offensive linemen to get their hands on him. While it isn't a big issue for him now, since he gets unblocked so easily, when he goes against an offensive tackle that has strong hands and knows how to use them, he'll get shut down. But let me tell you what I like about Tak and his game.
The kid is an extremely passionate player who loves to play the game.  And as you've probably gathered by now, in my book, there is no substitute for this. His enthusiasm is obvious and it translates into his effort. His first step is really quick. He's explosive coming off of the line of scrimmage and is almost even with the offensive linemen he faces before they ever get out of their stances. So when you think about that right there, and then consider how effective he already is, the sky could truly be the limit for him when he learns how to hand fight and play with good hand technique.
Back to that step though, and his speed, the guy is a natural pass rusher. Eric Striker is a guy I'd use as a reference to a 'natural pass rusher' (duh, right). Devante Bond, who I can't wait to watch this coming season, is another guy I'd call a  natural pass rusher. Some guys have a knack for being certain ways, and Tak has the look of a Grade-A pure edge rusher. His speed move up the field is sick. Very much like a Robert Mathis for the Colts in that he just gets up-field in a hurry. When he starts wearing out those tackles, he'll push hard up-field, get them to open the gate, and then dip inside of them for a beeline to the quarterback. Once he makes that counter move inside, or gets around the corner on the outside, he closes with the best of them.
So when you think about what Coach Montgomery sees in him, and knowing how good of a teacher he (Montgomery) is, this guy could be a Jack type player for us. If we can get him in here, with the rushers we have on campus already, the pass rush for our defense could be second to none. You see it in the NFL all the time when a team plays in the same division against a marquee quarterback, they go after and draft premier pass rushers (think Houston Texans recently & Andrew Luck). In our league, we face more passing offenses than anything else. Then you consider most teams are playing from behind against us, thus forced to pass more frequently, and the pass rush without having to blitz has to be top notch. Mike Stoops understands that and needs guys who can get pressure, so that he can play coverage over the top. That simple recipe is extremely effective, and guys like Tak are the main ingredients.
Love this guy's film. I hope we can sign him up.