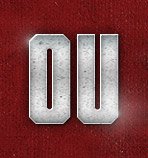 Open Post | Tuesday, Aug. 18th
Posted on: August 18, 2015
– Practice Notes: OU held two practice sessions yesterday and will do so again one last time this Wednesday. I've been led to believe they will 'finish' camp this Friday and then shift their focus to prep work for the season to come. Until then, however, I managed to track down some practice notes from yesterday and wanted to share them with all of you.
* In the morning session Baker Mayfield had one of, if not, his best practices of camp. I was told he marched the offense down the field very effectively on multiple occasions.
* It would appear once again the OU coaches aren't just feeding us lip service, as I'm told that the morning reps at QB were fairly even. One source said that it seemed like Trevor Knight may have received slightly more reps, while another source said it seemed like Knight and Cody Thomas may have had a few more snaps.
However in the evening session, I was told Mayfield definitely took the most reps. The team didn't practice with full pads, per NCAA rules, but evidently the defense absolutely dominated. Suffocating is the word that was used to describe their play from yesterday.
* Mayfield had some nice plays, especially when things broke down and he needed to use his feet to avoid a sack and find someone open. Which has been something we've heard quite a bit regarding his play of late. I was also told that Mayfield didn't seem to be forcing the ball nearly as much yesterday. Which is obviously critical to whomever eventually is named the starter as we all know Stoops places an emphasis on taking care of the football.
* Evidently the play of the day, perhaps, came when Thomas hooked up with Durron Neal on a beautiful deep ball that resulted in a touchdown.
* As Bob Stoops noted yesterday, Dom Alexander is back but there are still a number of other players being held out. Mark Andrews, Sterling Shepard, Dede Westbrook, Frank Shannon & Jordan Evans were all held out — I'm told they're fine, so don't freak out — yesterday so that, coupled with the fact they weren't in pads, obviously makes it difficult to get a true sense of things.
* Along the lines of what we've heard from Stoops with regards to Samaje Perine having dropped a little bit of weight, I continue to hear he (Perine, not Bob) looks a little more explosive than he did at times last year. In fact, one source even said they had trouble distinguishing Perine and Joe Mixon on certain plays, because Perine was getting in and out of his cuts quicker than he's done in the past.
* Interestingly, I was also told that they ran quite a bit of 2-4-5 defense which, as you'd expect, puts a lot of speed on the field. Which may be something you see them utilize at times on passing downs as, at least in theory, it could allow them to get both Eric Striker and Devante Bond on the field at the same time.
* Was told that Jordan Thomas had his man on lock yesterday, no matter who he was covering.
* With J.Evans and Shannon sitting out, the starting LBs were Tay Evans and Dom Alexander.
* One of the things I'm still continuing to work on getting a better sense of is the offensive line. I've spoken to a number of people about it, but I continue to get mixed reviews. That said, if there is one constant it's the confidence being place in the job Bill Bedenbaugh is doing.
They continue to rotate a number of guys along the line during practices, so it's been difficult to get a gauge right now from people as to who those first five are going to be. Working in their favor is the talented guys they are blocking for who, according to virtually everyone I've spoken with, only need the slightest of creases to break a run.
Which isn't to minimize the importance of OU's offensive line play in the coming season, but anyone who has spent time watching the game can attest to the fact an elite running back (or elite backs, plural, as may prove to be the case with OU in 2015) can help to cover up some o-line issues.
We'll see if that even proves to be necessary as I just have a hard time seeing Bedenbaugh's guys up front not being at the very least capable of accomplishing what OU is looking to do offensively. – (Super K)