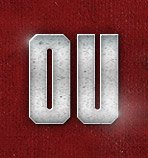 Oklahoma To Name Kerry Cooks As Defensive Backs Coach (UPDATED)
Posted on: February 1, 2015
Multiple sources have confirmed to TFB that Notre Dame's Kerry Cooks will be named the new defensive backs coach at Oklahoma.
We had tried to hold this news for the past couple weeks out of respect for the parties involved, but the 247 Sports OU site released Cooks' name as a leading candidate overnight. As such, we felt we could no longer hold the story.
Cooks is expected to announce his departure from Notre Dame, and his acceptance of the Oklahoma secondary coaching position sometime after National Signing Day.
Cooks has made a name for himself as an excellent recruiter and as a Dallas area native, he has great ties to the state Texas.
As always, we will continue to do our best to keep you as up to date as possible as information becomes available.
– UPDATE: Notre Dame's 247 site is now confirming our report regarding Cooks.