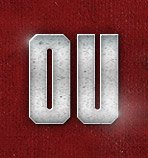 Joe Mixon Note (UPDATED Monday, 6:42 am)
Posted on: August 17, 2014
We spoke to a couple people this afternoon about the Joe Mixon situation. Here is what we have been told:
– Mixon was cleared by compliance and unless there are further developments, he will be allowed to remain on the team.
– Mixon has occasionally been at practice watching, but not participating. He still works out on his own, but he hasn't been allowed to do much more beyond that.
– We've been told Mixon will be redshirted this year and that an announcement could come as early as this week.
– UPDATE (Monday, 6:42 am): After speaking to another source this morning, we want to clarify a couple of things. Our original note on Joe Mixon should NOT be taken as an implication that punishment set by the university would be a required redshirt. The punishment has not yet been dealt. We are being told Joe will redshirt based primarily on the number of games he would be expected to miss via some type of suspension.
– Also, we were told that as of now Joe Mixon intends on staying regardless of what punishment is set by the university. But that could obviously change as things have yet to be officially finalized and people can always change their mind.