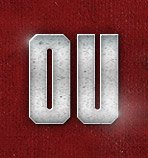 Coaching Search Update
Posted on: January 29, 2015
We have confirmed through sources that Oklahoma has interviewed Washington State wide receivers coach, Dennis Simmons. We have been told Simmons met with OU last week in Norman.
We cannot confirm at this time whether an offer has actually been made. But we do feel comfortable saying that based on a few informal discussions, we have reason to believe Simmons is at least a strong candidate to fill the position.
However, at this time we can again only confirm that Simmons has interviewed with Oklahoma.