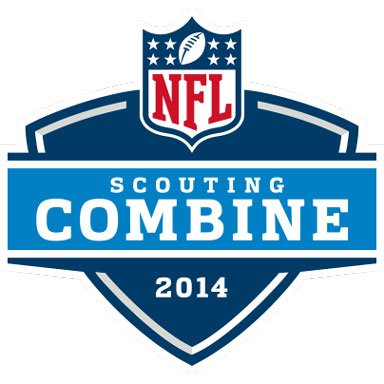 Sooners At The NFL Combine
Posted on: February 23, 2014
Image via steelers.com
The Sooners sent five players (if you include Damien Williams, which the program's official Twitter account did not — for obvious reasons.) to this year's NFL Combine. Every year I find myself drawn to the NFL Network's excellent coverage and every year I ask myself why.
I'm a football junkie, that's why.
I came to terms with that a long time ago. My wife on the other hand, well she's still working her way towards acceptance. But you're not here to read stories about my personal life, so back to the matter at hand.
For those who lead a much more exciting life than myself and haven't been following the coverage, I wanted to throw some quick-hitters out there with respect to how the OU players in attendance performed.
* Trey Millard and Aaron Colvin attended, but as both are still recovering from ACL tears neither took part in the workouts. Have heard nothing but positive reports with respect to how both interviewed, which does not come at all as a surprise but is still good to hear.
* Gabe Ikard took part in the first group of players to workout on Saturday that included the offensive linemen, tight ends, and specialists (punters, kickers, etc.). It will surprise no one here that he impressed with his athleticism. However relevant you deem a forty time for an offensive lineman, Ikard finished with a more than respectable time of 5.13 (the best time for a lineman was Michigan's Taylor Lewan with a 4.87).
Where Ikard really excelled however was in the agility drills like the three cone drill and the twenty yard shuttle. Ikard's times of 7.30 and 4.37 in each respectively were the best among all offensive linemen.
His strength was a known issue going into the Combine, so the 22 reps he put up on the bench press — tied for the third fewest — wasn't necessarily a surprise.
* Jalen Saunders ran an official 4.44 forty and while it might not have been as good a time as I saw some predicting, people have become almost desensitized to just how fast anything in that 4.4 range actually is. And that's ignoring the fact Saunders has always seemed more quick than fast, his speed on film speaks for itself and I don't recall many times him getting run down from behind.
It's a good enough time, in my opinion, that I wouldn't expect him to run at OU's Pro Day (on March 12th).
Saunders held himself out of a number of the other drills. Not sure the reasoning on that, but as of the time of this posting I'd yet to see it being due to an injury.
* I really wasn't sure what to expect from Damien Williams after his dismissal last season from the team. I'd heard reports that he had been working out hard, but once a kid loses the structure of the program there is no telling what direction they might go (look no further than the incredibly sad and disturbing Trey Metoyer situation).
The former OU running back looked to be in great shape and put up a very impressive official time of 4.45 in the forty, which was good enough for the fourth fastest time of any back at the Combine.
That time more than likely helped him with NFL personnel, but the common knock on Williams I've heard/read has been his vision and ability to recognize/explode through the hole.
The Combine continues through Tuesday — and you'll hear plenty about it on Monday with Jadeveon Clowney working out — but the Oklahoma contingent concluded their participation with Sunday's workouts.
I think it's fair to say that all five OU guys in Indy helped their draft stock at least to some degree. Which for this type of event/job interview is pretty much all you can ask for as far as I'm concerned.