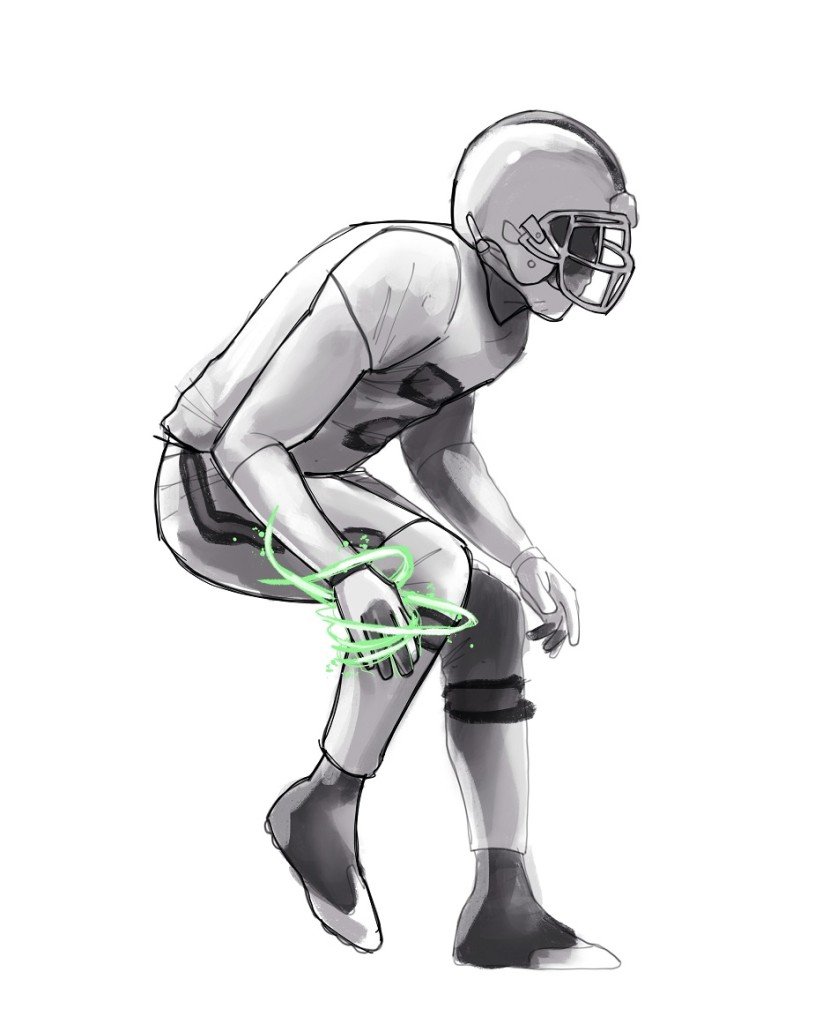 Cornerback Targets – Recruiting Breakdown (Part 2)
Posted on: March 24, 2014
This is the second part of a closer look at the cornerback recruiting situation based on our information. In case you missed part one, please see it here.
As I mentioned in the previous post, I believe Oklahoma wants to take two pure corners in this 2015 class. I believe that with enough effort, Oklahoma can earn commitments from two of the players that are on their board (offered or not).
Ykili Ross (Riverside, CA) – Ykili is a CB/WR that we came across about three months ago on a tip from a reader, and we immediately loved his film. We got in touch with his family and even before he had even one offer, we always got the impression that he was open and definitely open to Oklahoma. Fast forward to today and Ykili now holds a ton of offers, including an Oklahoma offer, and recently accepted an invite to play in the Army All-American game.
Oklahoma coaches have told Ykili he can play both ways, but as a CB he is the most fluid of all the 'big 'cornerbacks on our board. I've spoken to Ykili and his father about their position preference, and while they're open to both, I get the sense that CB may be where he ends up. The only real obvious competitor for Ykili right now is USC, and they still haven't offered. But since the beginning of our relationship with the Ross family, they've been consistent in saying that they want to visit Oklahoma. Whether a USC offer changes that we'll have to wait and see. However, this goes back to a point that I made in Part One and will continue to make…USC cannot take all the CBs in California that we're after. My bottom line with Ykili is he's someone you want to spend some time recruiting.
Kris Boyd (Gilmer, TX) – Kris is not one of the bigger CBs (listed at 6'0″ 180 lbs), but he's a physical CB that can cover. A few weeks back, he put out a tweet that seemed to imply he had Top 4 which consisted of schools like TAMU and Oklahoma. I've spoken to him since then, and he's sort of backed off that. He has told me that he likes OU, but we had an interesting conversation where he said something similar to what Keivon Ramsey told me. Both Ramsey and Boyd told me that when they visited Oklahoma, they felt like the pitch came off like "they were bragging."
At their Jr. days this year, Oklahoma has laid out a number of the 'facts' associated with the program. In other words, they aren't shy about telling recruits just how much Oklahoma wins. The reasoning behind that is, every Johnny-come-lately is trying to tell people what they are going to do, but Oklahoma is telling people 'this is what we've done and this is the best indicator that we can do it again.' For some people that resonates really well. In fact, one particular recruit said "I love it!" when I asked him about how the coaches laid out the facts that same way. He said, "you can't argue with it…Oklahoma wins…that's what they do." I got the sense that Kris took it differently. And while it seemed to really turn off Ramsey, I didn't get the sense that it was some kind of a deal breaker with Kris. I think it's really more about just continuing to build the relationship with Kris, so that he trusts what the coaches are saying. Bottom line is I think Kris is a kid that Oklahoma should continue to recruit.
Kendall Sheffield (Missouri City, TX) – I talked to a lot of coaches and have friends who coach at universities in Texas, and anytime Kendall Sheffield comes up it's always followed by a discussion of whether or not he is overrated. Some people believe he is — a friend of mine coaches at a pretty big university here in Texas and, in confidence, said he feels that way. I also know a DB coach from a particular Big 12 school, and I know on their board Sheffield is actually 4th, after guys like Boyd and PJ Mbanasor.There are also other people that believe Sheffield is REALLY talented. Typically the belief of people that like him is he is very fundamentally sound, polished, and also has elite athleticism. Others are afraid he might be "too polished" and aren't sure where his ceiling may be.
I honestly haven't seen him enough to take a bold stance either way, but I will say that he looks great on film. The question to me is: Does he look so great that you spend a tremendous amount of time trying to fight for him knowing that the odds of landing him aren't great? In my opinion, the answer to that question is…no.
While guys like Mbanasor and Boyd took unofficials to OU this past winter, Sheffield has not. I'm not saying you burn the bridge, and if I was a coach I'd continue to stay in touch via social media, however I'd be spending the bulk of my time on some other CB recruits.
Isaiah Langley (Pleasanton, CA) – Langley is an early OU offer from out west. I haven't had much contact with him, but I'm friends with someone who has and I asked him about what the real story is behind Langley's recruitment. He told me that Langley and his family have real interest in Oklahoma. However, he did say that USC is going to be really tough to beat there. But, again, if USC gets Langley it's one less CB they can take. So my feeling with all these Cali CBs that seem genuinely intrigued by Oklahoma is you've got to continue recruiting them hard, so that you're able to either beat USC or make sure you're the school that gets the CB that's left out. And that doesn't mean we'd be getting a lesser corner, mind you. I mean there is an argument to be made for Langley, Ross, and Holiday. I'd could certainly argue the superiority for each one of them.
Darreyl Patterson (Lawton, OK) – Patterson doesn't yet have an Oklahoma offer, but everything I've been told indicates that HC Bob Stoops REALLY likes him a lot and it's not hard to see why. If Patterson lived in a place where was able to get more development in his technique and exposure, he'd have a lot of offers right now. He's a guy with a lot of speed, something coaches love about Sheffield as well, but unlike Sheffield he isn't polished at all. Which is something I think a hard-nosed Ohio guy like Stoops loves.
You see a lot of false steps when you watch film on Patterson, but you also see a lot of positives as well. Ultimately, what recruiters are looking for on film is whether they can see everything that they want to see. If it's not all there…in other words if it's not all demonstrated on film but you sense that the player has the qualities…then the film won't be enough to offer, but the player will be evaluated in person. That seems to be the case with Patterson.
I get the sense from talking to folks that if Oklahoma sees everything they want in the spring, then Patterson is going to get an offer. With an OU offer, I think it would be all but a done deal (I try not to use those two words together anymore, haha!). If I'm Oklahoma, I am definitely staying on Patterson. But I also agree with their desire to evaluate him in-person. To me he just isn't an offer based on film alone.
PRIORITIZING
This is tough, but here is how I would probably prioritize my efforts in recruitment. This list is based on the information I've gathered in talking to the recruits, people around the recruits, others sources, and just the general vibe I get from the player. As well as the whatever potential interest their seems to be, from both sides, based on various other bits of information:
1. PJ Mbanasor – Elite potential, local(ish), and he loves OU.
2. Patterson – I know he doesn't have an offer, but he's an in-state kid that appears to have all the raw tools to be able to play at either state school. And based on what I know about OSU's needs (they want 1 or 2 CBs at most) and who they are recruiting, they could offer Patterson down the road and you don't want to lose out on him because you didn't maintain that relationship. Additionally, Patterson potentially helps with his teammate and one of the elite 2015 guards in the country, Jalin Barnett.
3. Ross – Love his talent and, unlike Holiday and Langley, he still doesn't have the USC offer.
4. Boyd – East Texas is getting to be a tough place to recruit because of what TAMU has become (in their minds). But if you can sell, then you can certainly beat the Aggies for a CB. TAMU's development in the backfield just isn't good right now, although Coach Joseph may be able to remedy that.
5. Dechaun Holiday – I get the sense he isn't as big of a fan of USC as Langley or Ross, though UCLA will be tougher to beat with him.
6. Langley – Not because I think we lead for him or anything, but just because I feel like you make all the Cali CBs a high priority and wait for one of them to lose their USC spot.
7. Jaylon Lane – Oklahoma has to keep a good relationship with Lane if they want him. He doesn't have an offer yet, but he's on the board. And he's a big CB that has talent. He's a little raw; backpedal isn't strong but as I've said time and time again, he closes about as well as anyone. Coach Mike has been in touch with Jaylon, and he'll occasionally hits him up on Twitter. But I'd probably be a little more aggressive with my recruitment of Lane.
8. Sheffield – See above.
9. Roney Elam – See Part 1
To be clear the list isn't meant to state my opinion about how good each player may or may not be. It's not a ranking list of their talent, rather it's simply an estimate of how I'd prioritize my recruiting efforts at this point to ensure that I get two of those nine CBs by signing day.
Thanks for reading, y'all! And if there is a particular CB you would like us to look at and/or get a recruiting update on, please let me know in the comments section below.