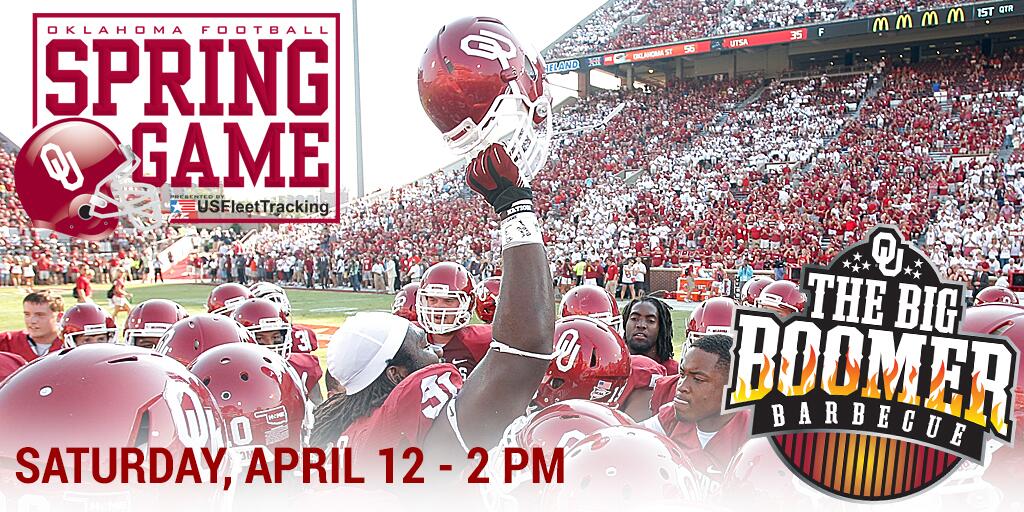 Sooners Announce Date & Time For 2014 Spring Game
Posted on: February 4, 2014
Image via @OU_Football
Mark your calendars, ladies and gentlemen.
Tuesday morning, Oklahoma officially announced the date and time for the 2014 Spring Game & The Big Boomer Barbeque. This year's Red/White game will take place on Saturday, April 12th at 2 p.m. (CST).
With plenty of new faces coming in and/or already on campus but yet to have seen the field, there should be plenty to watch in Norman this year. Plus plenty of good eats!