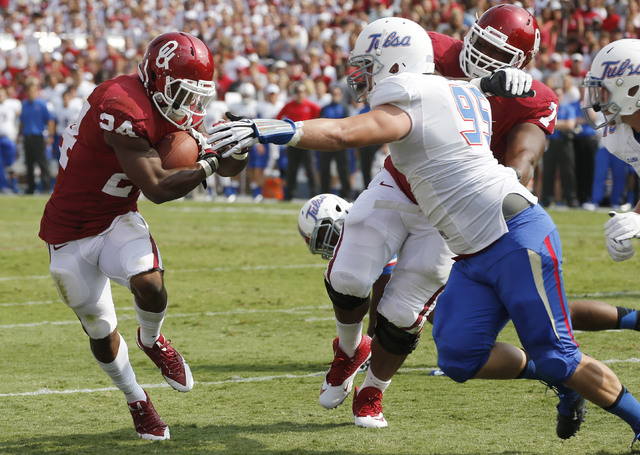 OU Football 2014 Schedule Changes Announced
Posted on: February 3, 2014
Image via swtimes.com
Monday afternoon the Big 12 Conference announced a couple changes to the Oklahoma football 2014 schedule.
The first of the two changes involves the Sooners trip to Tulsa that was previously scheduled for September 20th, but will now take place on September 6th. The second change involves OU's trip to Morgantown for a game against West Virginia that was previously scheduled for September 27th, but will now be played on September 20th.
Perhaps the most significant impact of these changes is the fact OU will now have an off week (September 27th) prior to opening the Big 12 portion of their 2014 schedule.
Otherwise, Oklahoma's schedule remains as it was previously which includes two dates — for games against Iowa State and Oklahoma State, respectively — that have yet to be finalized.