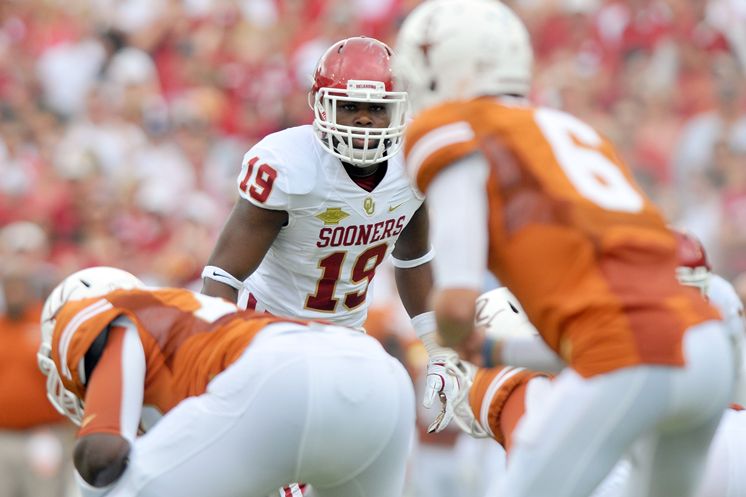 TFB's First Annual 'Staff Picks' (Round Two)
Posted on: August 21, 2014
Image via tampabay.com
Some of you that followed me here from my previous Internet stop may remember this feature, although we have decided to give it a different name. (But I believe those who are familiar with the previous version will still know what I'm referring to. If it matters, which it probably doesn't.) It was something I started and figured we could continue on the tradition here at TFB. For those unfamiliar, this was an idea originally attributed to Baseball Prospectus and since then, there have been any number of variations derived from that original premise. It's always a fun thing for me to put together and, of course, also offers all of you a chance to tab your own 'My Guys' and share them with us in the comments section. It's also something we can revisit following the season to see how each of us did.
In an effort to avoid duplicate picks, we'll go about our selections in something of a draft format. The beauty of this is there really is no set criteria for how you determine your picks. We'll offer up a relatively brief explanation as to why we picked who we did (and you are welcome to do the same), but aside from that however you justify your picks is entirely up to the individual. You can pick someone who you know will play an important role in the coming season, or you can pick a guy who you believe others are sleeping on and could have a breakout season. Before they play a snap, there are no wrong picks. Generally, I've tried to pick the non-obvious guy who may be a little under the radar, or an up-and-coming underclassman perhaps. There's certainly nothing wrong with taking a guy like Eric Striker, but it's always struck me as a little Captain Obvious of sorts.
But don't let that deter you. As I said, there are no wrong picks prior to the first snap. So with that let us get started. And after be sure to share your picks with us in the comments.
* Ed. note – We're going to split this into multiple posts in the order in which we 'drafted' our picks. We'll start with the first round, then second, and so on. We did a snake-draft (I'm going to assume the majority of you know what that means) with an order of myself, JY, then K.
Super K's Second Pick: Eric Striker
Yes, I know this is an obvious pick. But I couldn't leave one of my favorite Sooners undrafted. How can you not love Striker's swagger? I expect Striker to take a big step forward this year. A few games into the season last year people started to realize they couldn't block him one-on-one, so teams started using tight ends or backs to help protect the quarterback from Striker's vicious pass rush. And that was an option last year because OU's best interior pass rusher, Jordan Phillips, went down and Geneo Grissom & Charles Tapper were still developing their own pass rush ability. Additionally, OU didn't have a second edge rusher.
In the nickel package, OU attempted to blitz Julian Wilson at times but it was never very effective. That's just not Julian's game. This year, however, there will be more pass rushers on the field giving Striker even more one-on-one looks and/or creating advantages elsewhere for his teammates if teams double him. We saw a glimpse of that towards the end of last year when Geneo started to come on. Striker and Geneo seemed to feed off each other and made life for the Crimson Tide offensive line very difficult.
Additionally, Striker has developed more pass rush tools. It's easy to forget that last year was his first as a starter, and we saw how difficult Striker was to block in the spring. I was actually told by a friend that Striker was told to "go easy" in the spring game.
Last year, his role continued to expand throughout the season. We saw him drop into the flats and, if I recall correctly, we even saw him play some Tampa-2 technique in the Sugar Bowl. This season we may get to see him play some man coverage, but we know OU is going to continue to use him as a pass rusher. And if you thought he was hard to consistently block last year, this year it should be damn near impossible.
JY's Second Pick: Taylor McNamara
When Taylor came in we all expected him to immediately be another Trent Smith or Jermaine Gresham. However, he's a California kid who got a little homesick as a true freshman and that comes with the territory. After a redshirt, he started coming on late last year. He had a pivotal catch to get us a first down in the Sugar Bowl, then in the spring game he caught a few balls and a couple of touchdowns. As he gets more confidence, and it appears he has, he's going to be a match-up nightmare for defenders in the Big 12.
Let's face it, as a conference, the Big 12 is a finesse league. Defenses aren't accustomed to having to line up against big sets and account for tight ends and/or a stout run game. With the improvements to the latter and an experienced o-line returning, the assortment of battering rams at the running back position, defenses are going to have to cheat up in the box to stop it. As a result, I think McNamara is going to get some one-on-one match-ups with linebackers and safeties that will lead to some big plays. He's a good runner and natural pass catcher, and I think he's going to be a household name among Sooner fans this fall.
Jordan's Second Pick: Michiah Quick
You'll come to see true freshman were somewhat of a theme in my selections. Quick may not have been the five-star recruit of his good friend and Cali counterpart Joe Mixon, but from what we've heard coming out of practices he was much quicker (zing!) to establish himself as a part of this 2014 OU offense. He, in part along with K.J. Young, was so impressive in fact the plan of Jay Norvell and Josh Heupel now appears to be to move Sterling Shepard outside, instead of in the slot where he was so effective last year.
To describe Quick as electric with the ball in his hands would be an injustice to electricity. However, he is just a true freshman and historically there has been a bit of a learning curve for first year wide receivers – even in a system set up to make stars out of guys in the slot.
He's also a guy you could see on special teams, either punt and/or kick returns, with his quickness and ability to turn the tiniest of seams into a big gain.
—
As we said above, we'll continue to post our picks round-by-round, but for now tell us and your fellow TFB readers who your second pick would be and why in the comments below.