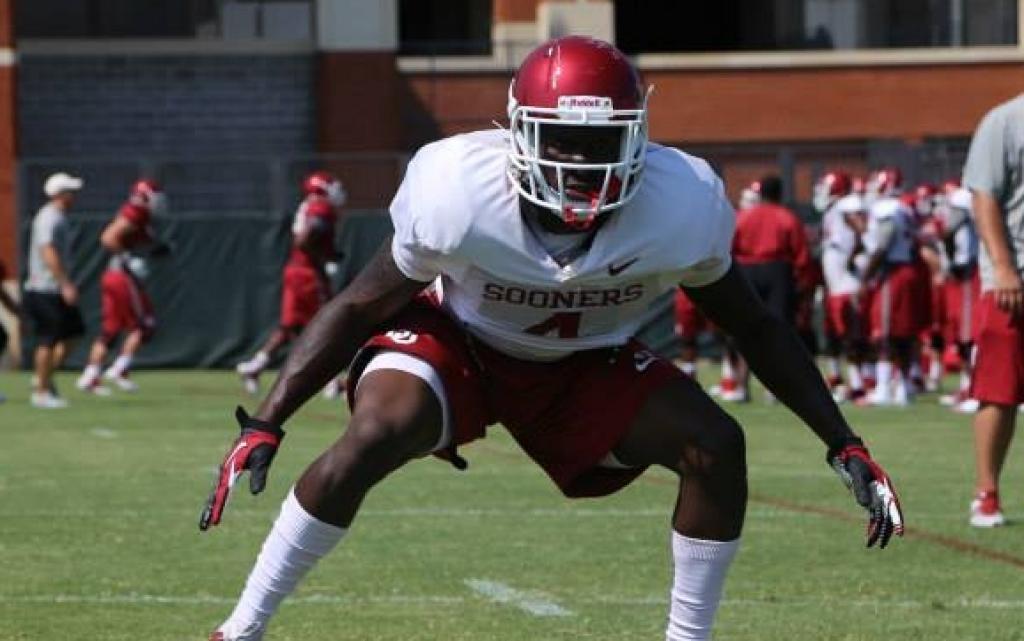 2014 Spring Football Preview| Faces of Tomorrow | Part One
Posted on: February 27, 2014
Image via Sooner Sports
There is a lot of young talent on this Oklahoma team, but I wanted to countdown five (or so) players that I will be watching closely as we head into spring practice and then into fall camp.
We'll start with No. 5 and work our way forward.
5. Hatari Byrd
When I first saw Hatari in the fall, he looked like a JUCO transfer. He is built like he came out of a lab. In fall practices, he was working in as with the second team at SS, and I look for him to be the guy that takes over for Gabe Lynn. He is extremely physical and reminds me, at times, of Tony Jefferson. He has the physical tools to match up with any Tight End or H-Back in the Big 12. However, I do get slightly nervous with his back pedal into break against smaller slot receivers. He must hone in on his technique right off the line and not allow them to get into space. I think overall though, Byrd is a very good talent. He will 'wow' people with his warrior mentality. I don't see him making a ton of interceptions over the top in a Cover 2, but I believe his speed and agility will play well enough for us to see those KO blows we all want and can really shift the momentum of a game.
T-4. Dakota Austin
Despite being one of Oklahoma's last offers back in the 2013 class, Austin has already heard his name called. He even received playing time in the Sugar Bowl, which says a lot about where the coaches believe his game to be. He has great hips and long arms, which allows him to have excellent ball skills as well. He has a great high point when facing taller receivers due to his long wingspan. There are similarities to Aaron Colvin when I see his game.
OU seems to really be switching to a lot of Cover One, Cover One robber, and some Cover 2. All of these are coverages that Austin excels in, especially Cover 2. He can diagnose plays very quickly and has an outstanding break on the ball. In high school, he seemed to play more zone and some off-man coverages. I want to see what strides he has made when he presses, since I see the tools necessary to do so even in the limited attempts I saw against larger relievers and in the red zone. Long arms, high pointing the football, above average quick hands, but his hand placement must improve initially off the line off scrimmage.
T-4. Stanvon Taylor
Stanvon was able to be plugged in early at times when Aaron Colvin went down with his shoulder/toe injuries. He played in all 13 games this year, mostly on special teams, and even had a start against Tulsa. The first series in that Tulsa game was a little rough for him with three completed passes to his man and a pass interference in the red zone. Obviously not the best way to start a game out, however he didn't hang his head. Next series he almost had a pick six when a miscommunication happened between the Tulsa QB and WR.
Taylor plays with playing of moxie and looks to me like the ideal candidate for a true nickel back player. He is a quick twitch athlete with very fluid hips that excels at getting in and out of his break. Some of his technique did leave him a little flat footed at times but, at Tulsa East Central he was mainly an offensive player that would line up in the slot and they'd get him the rock in whatever way they could. His potential is very high and while he does look to be a little bit on the smaller side, I believe he actually excels most when he is pressed up against man because of his quick hands and good placement.
The ceiling is very high for Taylor, Colvin is a tough loss but we are not rebuilding at the corner position, rather reloading.