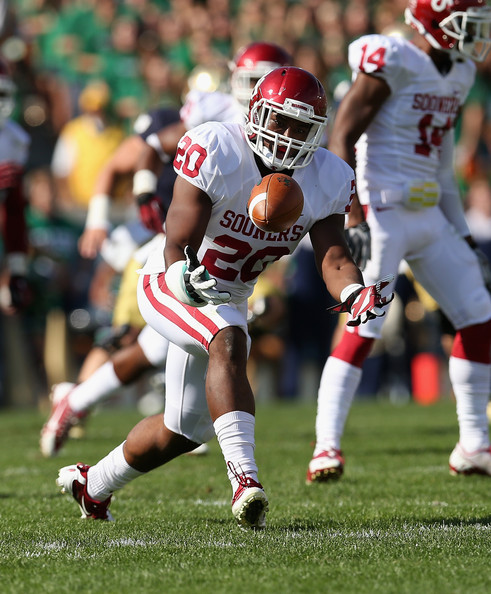 There Has Been A Frank Shannon Update (Sort Of)
Posted on: June 5, 2014
Image via zimbio.com
During a caravan stop in Tulsa on Thursday evening, Bob Stoops briefly addressed Frank Shannon's current status with the Oklahoma football program. In typical Stoops fashion, he didn't offer up much in the way of details. But that could just as easily be a product of the decision being one, as speculated for some time, that is not his to make, just as much as it was his usual penchant to say very little.
Either way, here is the "update" Stoops provided.
Stoops says Frank Shannon has been working out with the team. #Sooners

— Eric Bailey (@EricBaileyTW) June 5, 2014
Stoops later adds that Frank Shannon's process "is still ongoing" when asked if he will play this season. #Sooners

— Eric Bailey (@EricBaileyTW) June 5, 2014
I know, I know, nothing has really changed in the grand scheme of things. However, even if it's very little and/or no real new information it's also the first (or one of the few) time Stoops has actually addressed it. So we wanted to get something up just to make sure you all had the latest.
Feel free to now carry on about your day.