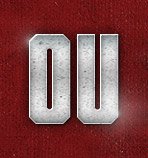 OU Jr. Day #2 | Open Post (Updated 10:36 a.m.)
Posted on: March 1, 2014
We will use this post to add updates on today's jr. day. Here are a few of a few starting notes:
– Malik Jefferson (Mesquite, TX) was scheduled to be in Norman, but earlier in the week he let us know that those plans were in jeopardy due to a commitment his father had. Yesterday he confirmed that he will not be able to make it to the OU jr. day. Most are considering the star LB a Texas A&M lean.
– Star DL, Kahlil McKenzie (Concord, CA) is scheduled to be at the jr. day.
– Also, WR Ryan Newsome (Aledo, TX) confirmed earlier in the week that he would be at the jr. day. He seemed very excited about attending.
– TCU commit PJ Mbanasor (Pflugerville, TX) is scheduled to be at today's jr. day.
– Another TCU commit, DE Breylin Mitchell (Round Rock, TX), told us earlier in the week that he would be attending the jr. day.
– WR John Humphrey (League City, TX) tweeted out yesterday that he will be attendance.
– Also, according to Damon Sayles, LB Anthony Wheeler (Dallas, TX) will be at today's Oklahoma jr. day.
– UPDATE (8:34 am): Forgot to mention that safety Keivon Ramsey (Converse, TX) confirmed he will also be at OU's jr. day and tweeted out just this morning that he has arrived.
– UPDATE (10:17 am): Several more names to add – OU commit Jamile Johnson, DB Prentice McKinney, and DE/OLB Marvin Terry. OU also bringing in kicker Drew Galitz (Rowlett, TX).
– UPDATE (10:26 am): It's also worth mentioning that the Sooners are hosting a 2014 (yes, 2014) recruit this weekend as well. Long-snapper Wesley Horky out of Brentwood, TN. He was originally committed to Tennessee and was going to be a preferred walk-on. But Jay Boulware has apparently offered him a scholarship at OU, which led him to reconsider his commitment and take an official visit to Norman this weekend.
It is entirely possible he could wind up committing this weekend (or shortly thereafter) and the Sooners could make a late addition to their 2014 class.
I know, I know….a long-snapper, woo-hoo. But the kid was an Under Armour All-American and is considered one of the best in the country at what he does. Anyone else remember how valuable a special teams weapon James Winchester was as a long-snapper a couple years back?
– UPDATE (10:36 am): Also as reader Gary Robbins pointed out in the comments, the basketball program is hosting 2015 6'5″ shooting guard Austin Grandstaff this weekend on an official visit. Grandstaff Top 50 player nationally and was previously committed to Oklahoma State.